As I've mentioned a few times, I'm the absolute worst at procrastinating so I often find myself in dire need of last minute gifts. It makes perfect sense why I fill this blog with so many quick and easy projects that you can make! Here are 15 of my favorite T&T projects that include either a free printable or an easy to make tutorial with a few supplies.
This post contains affiliate links for your convenience and to assist in the maintenance of this site.
T&T Last Minute Gifts
1. Rudolph Christmas Gift Free Printable – This is my most popular last minute gift ever! Just add either EOS Summer Fruit or EOS Pomegranate Raspberry to give Rudolph his nose. I've also seen people add a red bouncy ball to make this perfect for kids!
2. Holiday Nuts Quick & Easy Gift – You get this far in the holiday season and I guarantee you, everyone's a little nuts! No need to make yourself crazy finding another gift, just print out this free label and staple to a simple bag of chocolate covered nuts like these from Orchard Valley.
3. 15 Minute Picture Hanger – Need a quick gift for a high school or collage student? They're going to love this super minimal picture hanger that can be made with a few supplies from a hardware store (including these super strong mini magnets.) They may not think you're cool but at least your gift can be!
4. Mini Travel Playset – Decorate a wood box with some construction paper and you've got an almost instant Travel Playset! Can be customized for any interest or taste with tons of Toob sets available at toy and craft stores.
5. Rudolph Gift Card Holder – Because of my proclivity for procrastination, I am oh-so-familiar with gift cards! Why not add a little bit of handmade joy to such a practical gift? This is a perfect gift to make with kids!

6. "I Love Everything About You" Free Coloring Page – Last minute gifts don't have to be huge or extravagant! Spend a few minutes relaxing while you color my "I Love Everything About You" coloring page and gift to someone you love.
7. Happy New Year Neighbor Gift – I love giving our neighbors New Years gifts since they're completely non-religious and I don't have to stress about having them out in time for Christmas! Just staple this free label to a bag of gourmet popcorn and you're good to go.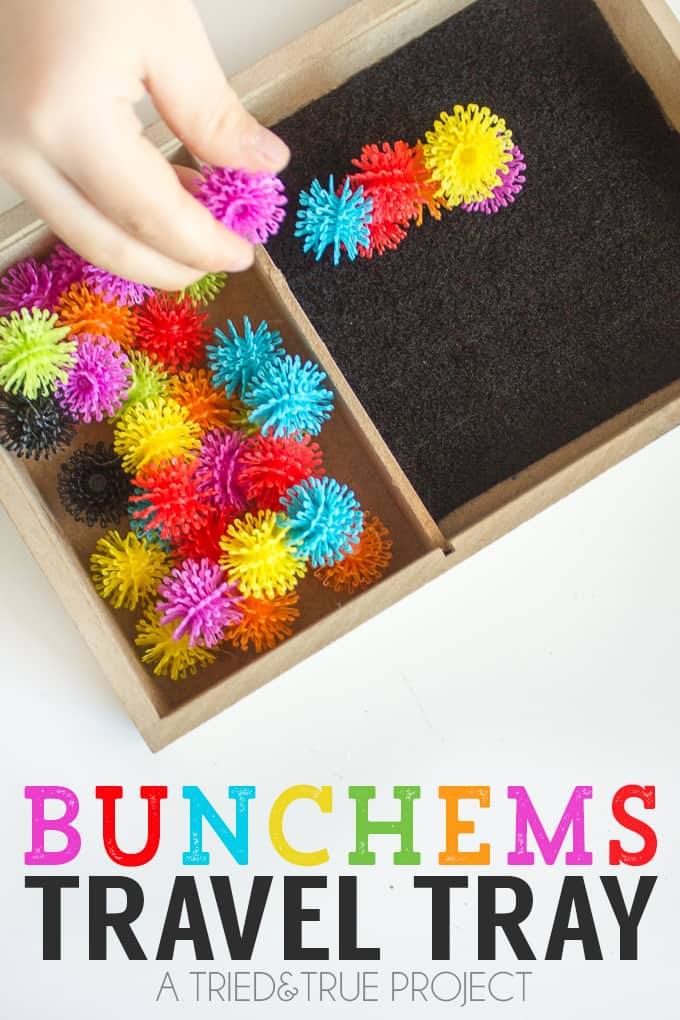 8. Bunchems Travel Tray – Know a kid who's getting some Bunchems this year? Make this super easy tray in just minutes to help them take their Bunchems on the go! Plus, it helps keep them out of their hair!
9. "Merry Kissmas" Lip Balm Gift – Another super easy lip balm gift if you're not a big fan of Rudolph! Works great with EOS Pomegranate Raspberry or EOS Blueberry Acai.

10. "Spread Joy" Chocolate Spread Gift – Doesn't get easier than pairing an apple with a jar of chocolate spread. Just add my free label and you've got an almost instant gift!

11. Children's Play X-Rays – Have a kid that's crazy about science? These free printable play x-rays are the perfect gift! All you have to do is print them on vellum or clear paper. They work wonderfully with light tables!
12. Tea-riffic Last Minute Gift – If you know someone who is a huge tea fan, this is the perfect last minute gift! The super easy chocolate sugar is super easy to make a pairs nicely with a holiday tea (like Bigelow Eggnogg'n Tea!)

13. Shape Sticks Gift Bag – I made these Shape Sticks about three years ago and we still use them to this day! You can make just the sticks (jumbo popsicle sticks
and round velcro stickers
) or include the free printable worksheets in a small bag to make a kit.

14. Breath Freshener Stocking Stuffer – Attach this free printable to any breath freshener (I used the super cute Hello
brand) and toss into any stocking for an instant gift!
15. Last Minute Lip Balm Gift – Last but not least, one more lip balm gift! A super sweet and easy gift that even includes a space for an optional gift card! This one works perfectly with Barbados Heat Wildberry Special Edition EOS.
Hope these Last Minute Gifts come in handy! Happy Holidays!