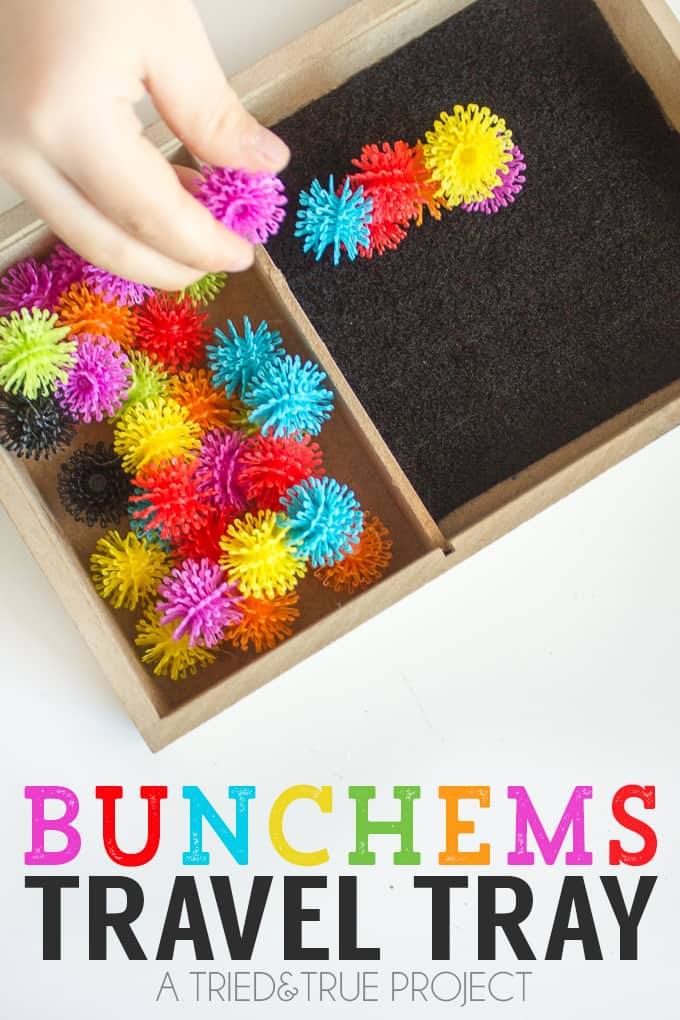 We enjoy taking trips with my little boys but finding things that'll entertain them on long road trips or crowded airlines can be daunting. Toys can't be too big but they can't be too small either, have to be entertaining but can't be loud, and they definitely have to be engaging for a variety of ages. I realize that's a pretty tall order but luckily for us (and my sanity on the road!), this Bunchems Travel Tray works perfectly!
Connect, Twist & Create
In case you haven't heard of them yet, Bunchems are a super fun new way to bring your child's imagination to life! The colorful little spheres stick together to create 3D projects and then can be pulled apart when new inspiration strikes. The Bunchems Mega Pack comes with an easy-to -follow guide for building 36 different characters including a "bunch" of fun accessories!
Know Your Kids
My 4 year old nephew had tons of fun making this little guy! Since he's on the young end of the suggested age requirement (4+) and has a gorgeous head of golden ringlets, I decided to play along side him to prevent any misuse. My six year old, however, played completely on his own on his desk after I set down a few guidelines. It all depends on your kids' age and maturity!
On The Road Again
Since were were about to take a family trip, I thought it would be useful to make a Bunchems Travel Tray that could be used on the go! I found a thrifted box that already came separated (handy but not absolutely necessary) so I covered the bottom of one side with the loop side (the soft side) of the fastener. Tada! This enabled my childrent to use Bunchems on the plane without worrying about any small bumps or turbulence. Plus, it was super convenient to just close up their creations in the Bunchems Travel Tray when they were done!
I hope you guys find this quick and easy tutorial as helpful as we did during our family vacation. Goodness knows that even 15 minutes of uninterrupted silence is golden when you're traveling with kids! Happy creating!
I was selected for this opportunity as a member of Clever Girls and the content and opinions expressed here are all my own.