Summer is just around the corner and soon your kids will be home. Help them manage screen time with this Summer Screen Time Checklist for Kids! Don't forget to scroll to the end of this post for more great summer free printables.
I don't know about you guys but our summer days are usually spent trying to convince my pre-teen boys to get off their screens. Whether it's a computer, tablet, or phone, screen time is seriously regulated in our house.
I am, by no means, against all screen time but I do believe their little developing minds would do well to run outside a bit. Or read a book. Or clean the kitchen…a girl could hope!
Summer Screen Checklist
Last summer, I got tired of asking my kids to complete their responsibilities before asking for screen time so I made this easy checklist. Now they know exactly what needs to be done before even thinking of pulling out their tablets.
The checklist includes these responsibilities:
Have you:
made your bed, brushed your teeth, put away pajamas, and eaten breakfast?
had 20 minutes of reading a book of your choice and 20 minutes of writing or drawing?
completed one family responsibility?
played outside for at least 30 minutes?
been creative for at least 30 minutes? (Legos, art, music, science kits, etc.)
worked on your daily math problem?
I've included a second page to this file that is completely blank. You'll be able to write in whatever responsibilities make sense for your own family!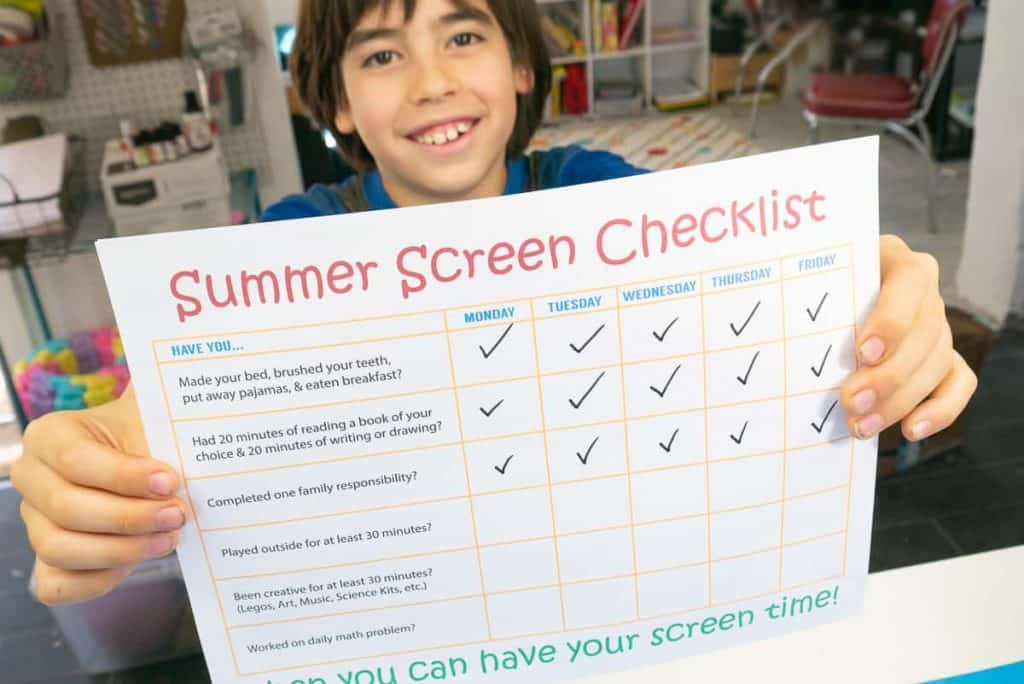 Now, they know if they can have screen time because their checklist has been marked off!
One of the great side effects of using this chart was that often times, one of their responsibilities often led to them completely forgetting that they wanted to play on a screen.
What started off as wanting to check off the "play outside" box would end up becoming an all day adventure!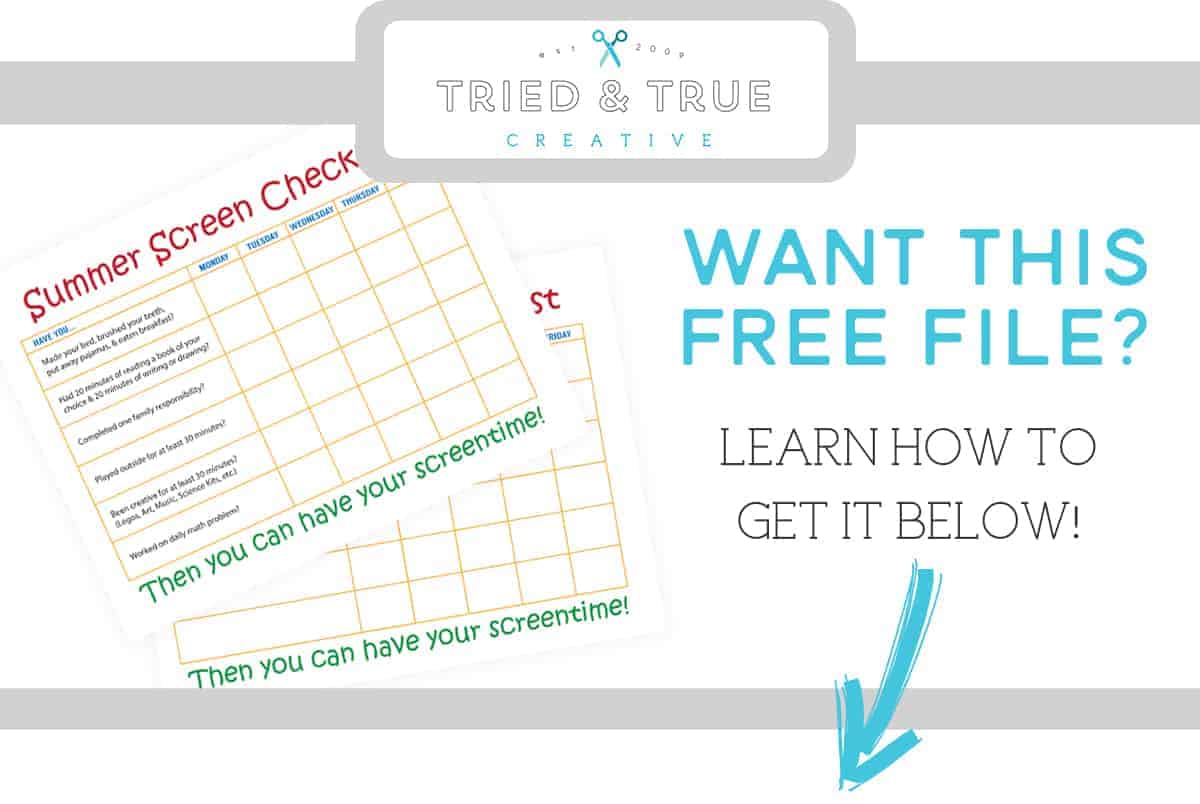 Members of the Tried & True Library can use their password and download the free file immediately. Not a member yet? Just enter your info below and we'll email you the password!
More Summer Free Printables
I've partnered with some amazing bloggers to share even more fun summer free printables! Just click on the links below to go to their blogs.
Want more fun projects?
Click on any of the images below to check out the projects in a new tab!