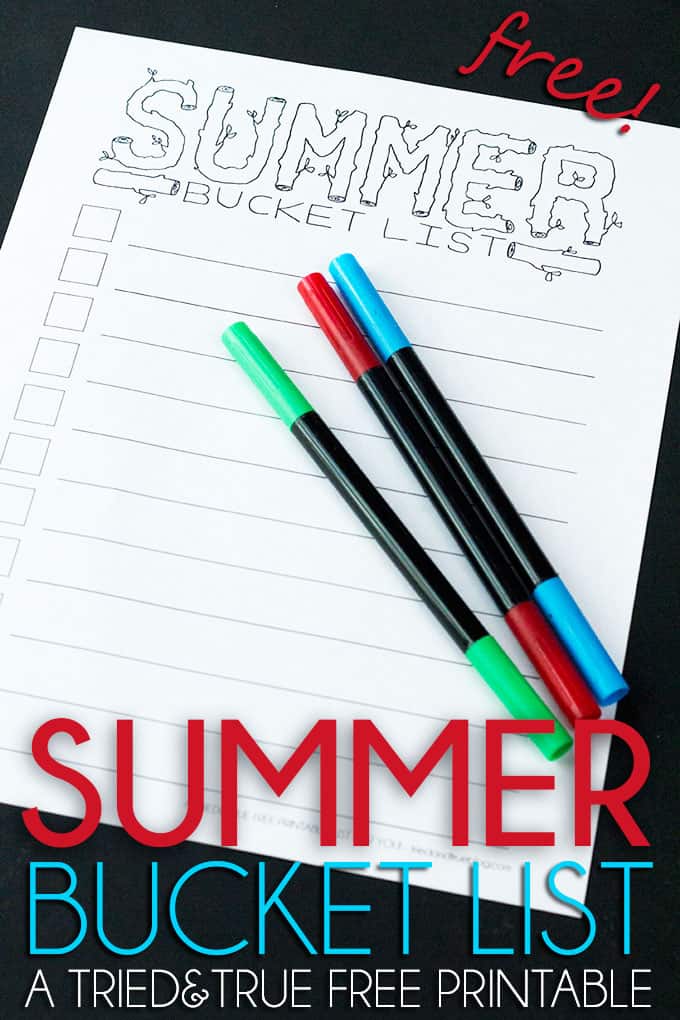 Are your kids out of school yet? My preschooler isn't out until June but already I'm looking forward to all the fun Summer activities we're planning! I made this easy Summer Bucket List Free Printable that you can either fill in yourself or print off the one I made with ideas already filled in.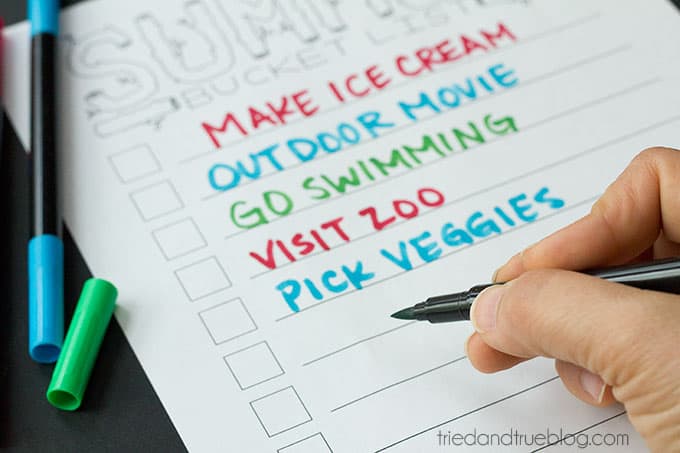 I have such fond memories of my childhood summers growing up in Austin. There were whole days spent outside reading or exploring with my sisters. And lots of swimming! Even though they're still pretty young, I want my kids to get those warm fuzzy feelings when they remember their Summers. Memories that are so vivid that you can almost smell the sunscreen and taste the lemonade.
A good part of our Summer will be unscripted, "fly by the seats of our pants" kind of fun. It's not my parenting style to thoroughly plan so instead we'll follow this general checklist when we need big ideas and leave the day-to-day stuff to particular whims of myself and my children. Because my kids are still young, I filled in the checklist this morning during breakfast as we discussed what we wanted our Summer to look like. If your kids are old enough, by all means, let them fill in their own Summer Bucket List Free Printable!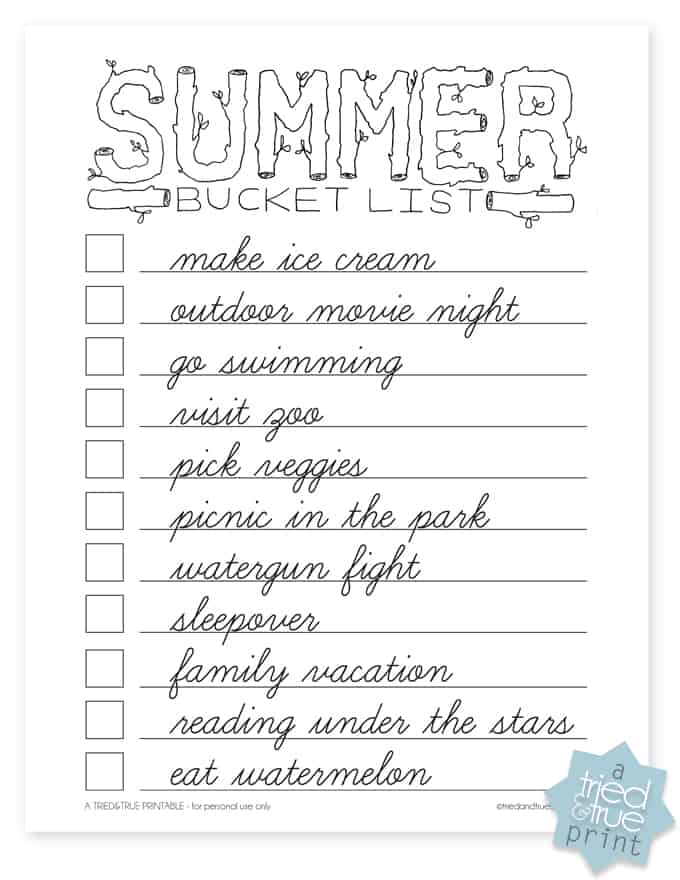 Feel free to use my Summer Bucket List Free Printables for personal use.
Hope you and your family have a great Summer!
Make sure to check out my other Summer Activities projects!
Weekly Summer To Do List | Reusable Summer Chalkboard | Summer Bucket Sticks