I'm so excited to share my Rubber Band Ball Teacher Appreciation Gift with you guys because 1. it takes less than 15 minutes to make and 2. the supplies cost under 5 bucks! I know that both of those (time and money) are equally important when you've got numerous kids who have to thank numerous teachers. I would buy the world for the awesome teachers in our life but we're on a budget so I hope they enjoy some useful office supplies and a great big "Thank You!"
And speaking of appreciation, I want to thank Angie at Country Chic Cottage and Carolina from 30 Minute Crafts for allowing me to participate in the Teacher Appreciation Craft Lightning. Check out their website for tons of great ideas to thank those amazing teachers in your life!
UPDATED 8/13/2019
I wanted to use this printable to make an easy Back To School gift for our teachers this year so I adjusted it a bit. You can now choose to print out either version when you download the file below.
Rubber Band Ball Teacher Appreciation Gift
Supplies:
– Rubber Band Ball
– Cellophans Wrap
– Baker's Twine
– "I Had A Ball This Year" Free Label (download below)
– Double-Sided Tape
Gather supplies – Don't worry about buying cellophane wrap or baker's twine if you don't have them already. You can use any string or cut-up plastic baggies to wrap and secure the ball. I found my rubber band ball at Target for under 3 bucks. Print and trim the "I Had A Ball This Year" Free Label.
Wrap the ball – Wrap the rubber band ball in cellophane wrap and secure the ends with baker's twine. Trim off excess string.
Prepare label for teacher appreciation gift – Wrap "I Had a Ball" Free Label around the rubber band ball and secure both ends with double-sided tape.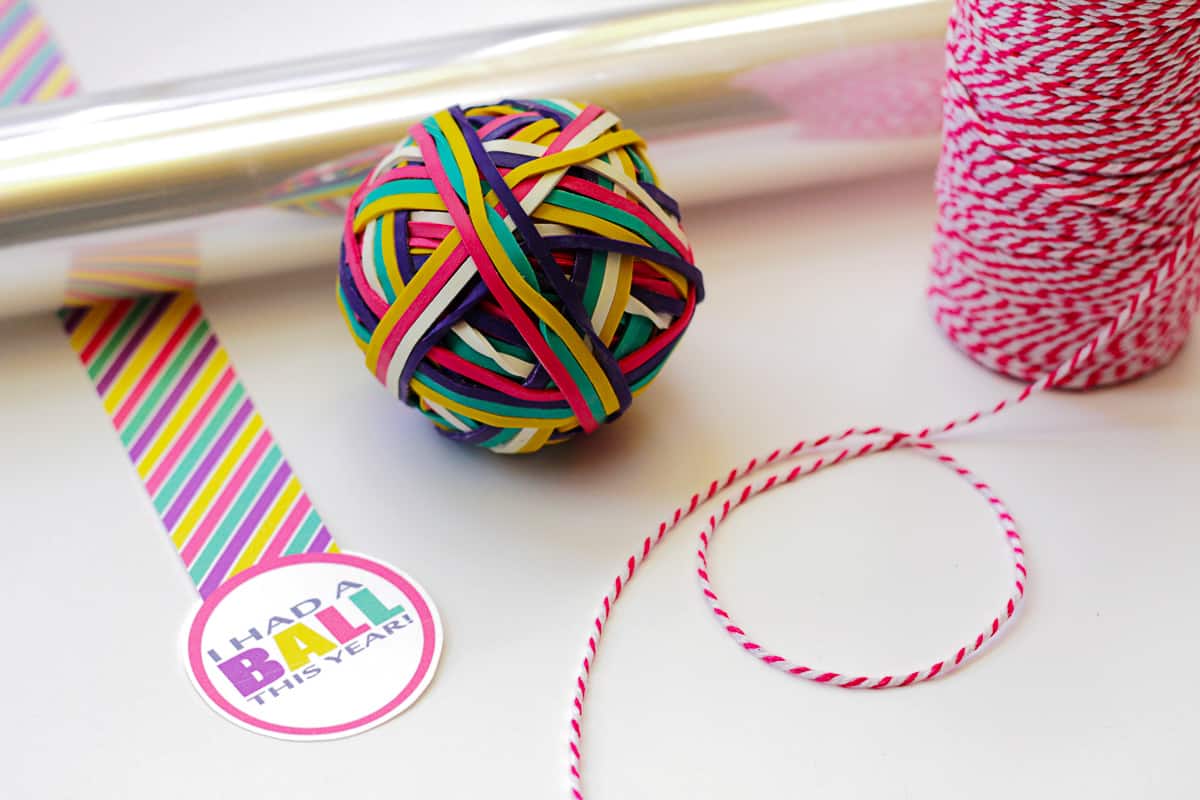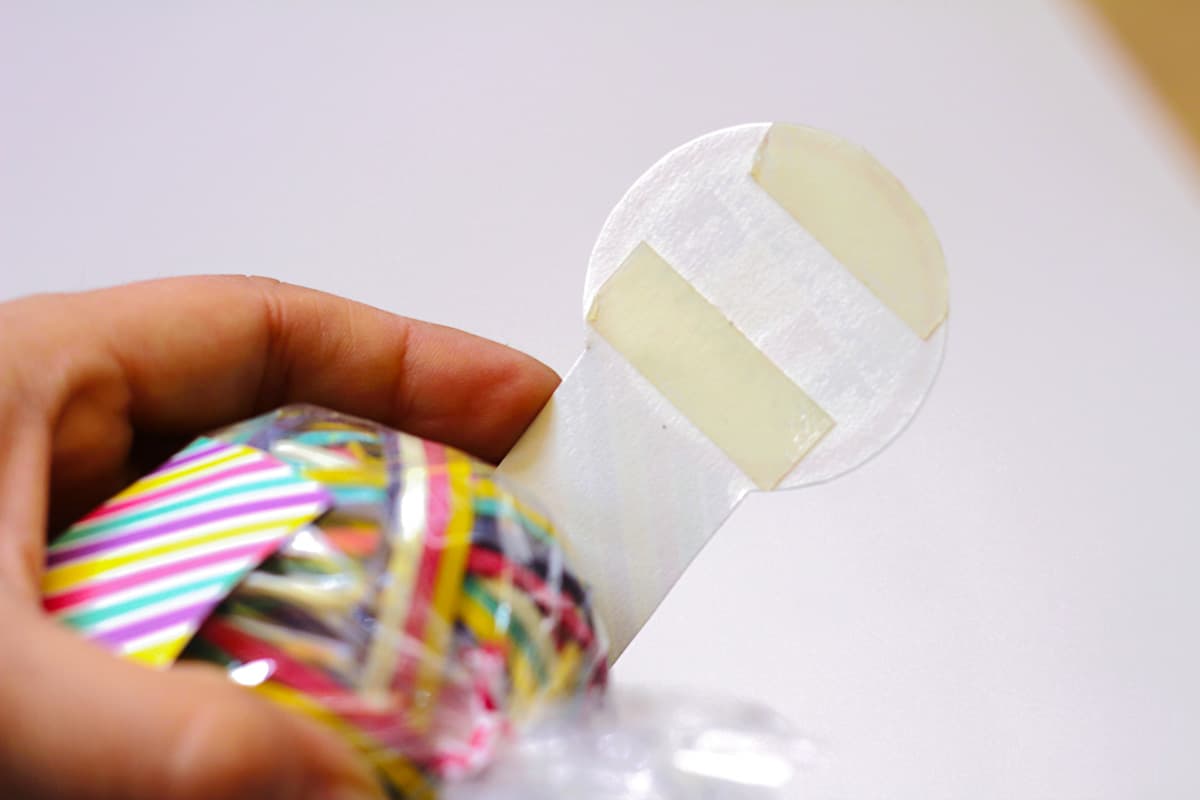 How to download free label
Tried & True Creative Library members can use their password and download the free file immediately. Not a member yet? Just enter your info below, and we'll email you the password!
And that's it, with a great big hug and "thank you," your kid is now ready to present the Rubber Band Ball Teacher Appreciation Gift!
Need more teacher appreciation ideas?
I absolutely adore the teachers in my kids' lives so I've got tons of ideas on how to show your gratitude with some cute (and simple!) projects. Just click on the links below to check them out!