If you're anything like me, December rolls around and all the amazing recipes you see online kinda makes your brain (and waistline!) explode. So many amazing foods to try, so little time. The All Things Creative team is here to make your life easier with this month's round up of 100 Holiday Recipes!
Holiday Recipes from Tried & True
Mint Chocolate Protein Balls
Healthy Chocolate Mousse
Surprise Gingerbread Vanilla Loaf
Healthy Biscochos (Mexican Wedding Cookies)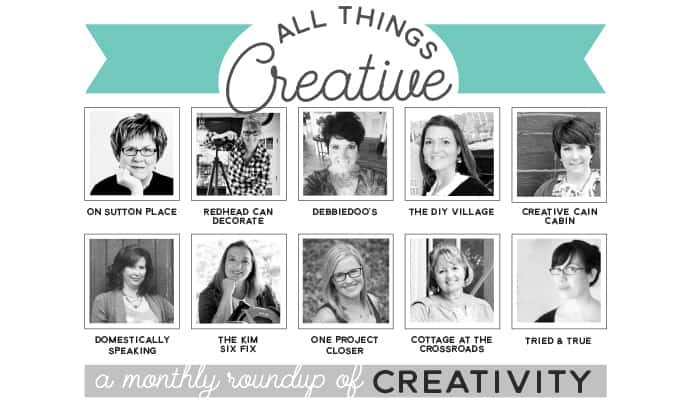 On Sutton Place | Redhead Can Decorate | Debbiedoo's
The DIY Village | Creative Cain Cabin | Domestically Speaking
The Kim Six Fix | One Project Closer | Cottage at the Crossroads | Tried & True
ALL THINGS CREATIVE
An in case you don't remember, All Things Creative is a group of bloggers that come together each month to bring you great projects and recipes around one central theme. We do all the hard work so that you can come to one spot for all your creative needs!