I grew up during the 80s and absolutely loved playing cassette tapes on my tiny pastel pink boombox. Totally would have loved this Retro 80s Cassette Tape Free Printable Card. I hope you enjoy this flashback to the glory days of big hair and cuffed jeans!
Don't forget to check out tons of other 80s themed free printables at the bottom of this post!
This post contains affiliate links. I receive a small percentage of your purchase (at no cost to you!) through these links, which help me continue to offer original tutorials and free printables!
This post is dedicated to the memory of Linda Lopez (Fun for Little Ones). She touched the world with her creativity and will always be missed.
I was born in 1978 so by the time the 80s were in full swing, I was experiencing my early childhood. I have such fond memories of watching Goonies and Willow, buying the latest My Little Pony, and racing home from school to catch He-Man.
The 1980s were an awesome time to be a kid!
When my free printables group suggested the theme of 80s for this round, I knew exactly what I was going to design. Why, cassette tapes, of course!
When Cassette Tapes Ruled The World
It was later in the 80s when I started getting into music and had quite the collection of cassette tapes. I wore the Ghostbusters 2 tape into the ground!
If you've got a deep appreciation for cassette tapes as well, you're going to LOVE this Retro 80s Cassette Tape Free Printable Card. It comes in two colors, pink and gray, making it perfect for any sentiment.
Whether you use it for a birthday or just because, this Retro 80's Cassette Tape Card is going to make the moment totally rad!
Of course, if the 80s aren't your thing, I've got some other free printable card options that may be more what you're looking for.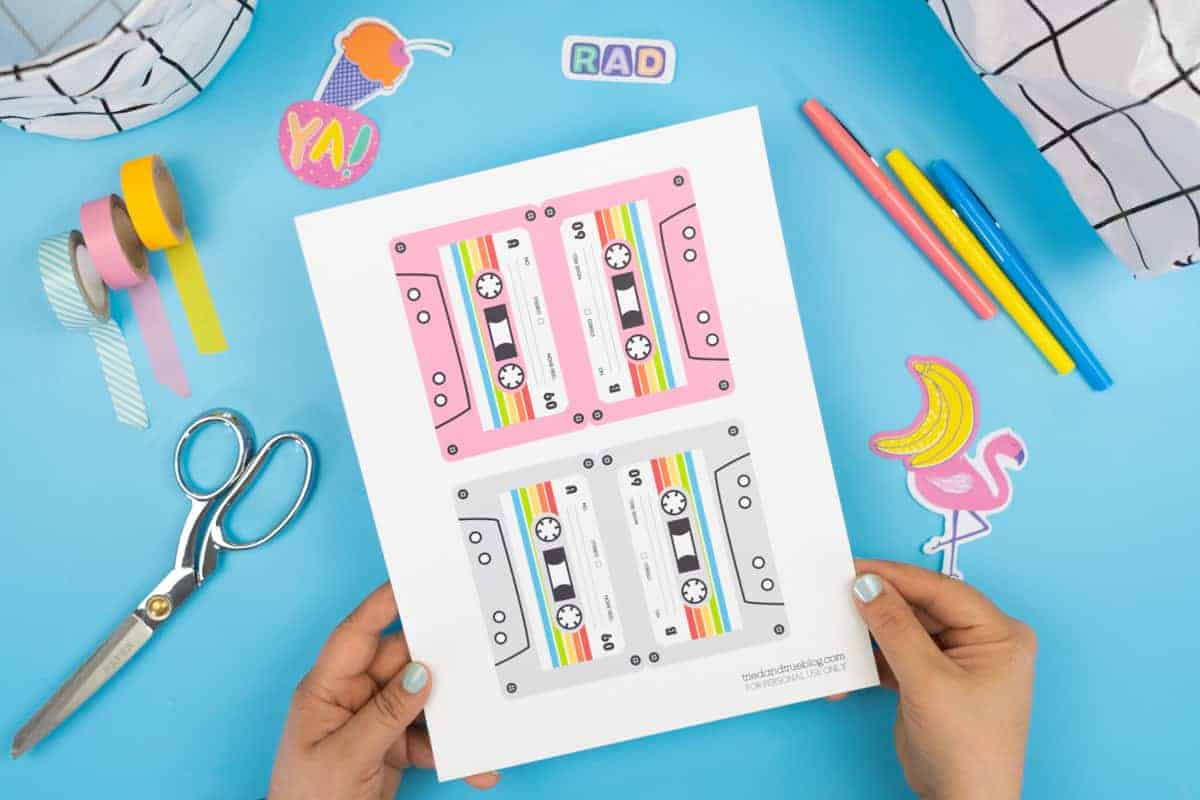 Members of the Tried & True Library can use their password and download the free file immediately. Not a member yet? Just enter your info below, and we'll email you the password!
Want more 80s themed free printables?