Mother's Day is the perfect holiday for handmade gifts. Surprise your mother with this gorgeous Mother's Day Suncatcher that can be customized with the birthstones of each of her children. She's sure to love it for years!
This tutorial contains affiliate links. If you purchase through these links, I receive a small percentage (at no cost to you!) that helps me continue to offer original tutorials and free SVG cut files!
Time needed: 1 hour
I've never been the biggest fan of birthstone jewelry but now that I have kids, I can't get enough of it! That's why I love this Handmade Mother's Day Suncatcher so much. It's the perfect reminder of the three most important days of my life!

Supplies:
birthstone beads
tree pendant
beading wire
crimp beads
crimper


String beads

Cut a 12″ section of the wire and secure one end onto a tree branch on the pendant. Thread the first bead all the way down to where the wire and pendant meet. Place bead in open branch space and wrap around another branch to secure.



Continue adding beads

Going one bead at a time and alternating colors, continue adding beads until entire pendant is filled. Make sure to secure fasten the end once all the beads are in place. Wouldn't want all your work to fall apart!



Add hanging wire

Cut another section of wire to create a way to hang the Mother's Day Suncatcher. You can either use the exact same wire you used for the beads or coated wire for a nicer finish. Keep in mind that the coated wire will need to be secured with a bead crimp and crimper.


Hope you enjoy making this Handmade Mother's Day Suncatcher as much as I did! It's the perfect stand-alone gift for the mother who has it all or include it with a gift card for a super special day. Either way, your mother will definitely think of you every time the sun comes shining in!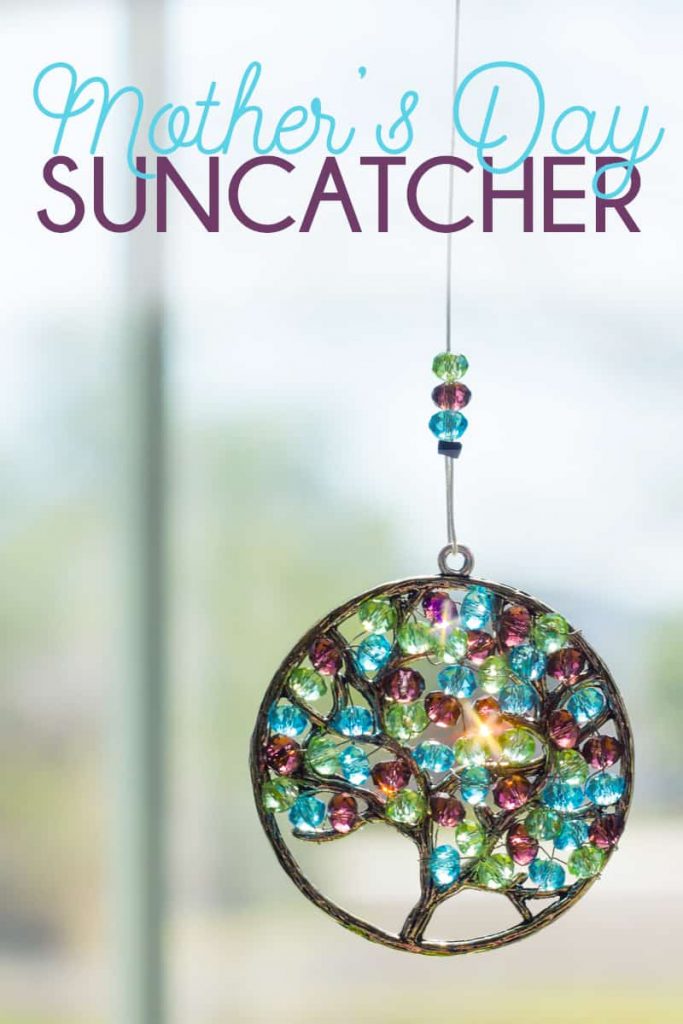 I'd love to see how you customize this project so make sure you tag me on my social media accounts!
Instagram | Facebook | Pinterest
Instagram | Facebook | Pinterest
Want more Tried & True projects? You're going to love these: