This Easy Party Cup Holder is the perfect way to make sure your guests keep track of their beverages! No wood working tools need for this super easy project. Make sure to check out more Cricut party projects at the end!
If you've ever been to or hosted a large party, you know how ridiculously hard it is to keep track of your beverage sometimes. You grab a beverage and then set it down to talk to someone…and your cup is never seen again!
As inconvenient as it is to lose your cup at a party, the environmental impact is even worse! We'll sometimes go through 2-3 times the amount of plastic cups at events because everyone keeps grabbing a new one.
Save Your Cup (World)
This Party Cup Holder will totally help keep your plastic cup usage down to a minimum. It has a marker hole so that all your guests can easily mark their name on their cup. No more worrying about your marker running off!
The best part about this tutorial? Outside of drilling the marker hole, there's no woodworking necessary! The 6×6 Wood Pallet Art Canvas is perfect when you flip it over and use the backside.
Supplies needed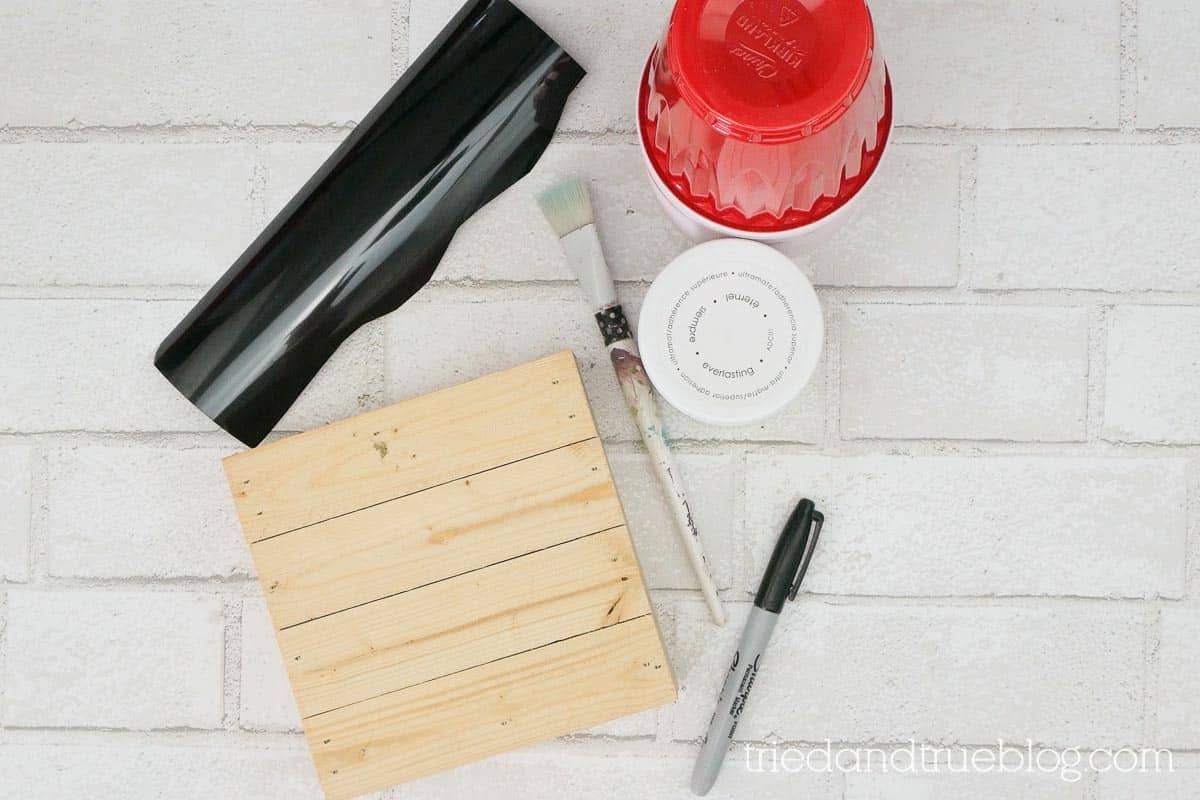 Instructions
Apply a few coats of white paint to the wood pallet. This step is optional and totally customizable. If you decide to change out the color, I suggest sticking with DecoArt Chalky Finish Paint because the vinyl tends to adhere better to it. Allow to dry completely.
Once dry, use a 1/2″ drill or paddle flat bit to make the hole for your permanent marker. If you don't want to pull out your drill, you could also use a 1/2″ Pipe Strap screwed into the side of the holder.
Cut desired wording out of Cricut Everyday Iron-On vinyl. Apply to the front of the Party Cup Holder with Cricut EasyPress Mini. You can grab my "Mark Your Cup" wording file over on Design Space if you want!
And there you have it! Use the Party Cup Holder any time you're having guests over and you won't have to worry about excess plastic cup usage.
Want more Cricut party ideas?
More T&T Creative Projects