With a new baby in our house, is it really a surprise that I've got coffee on my mind for gift giving? There are some days that I swear I'm existing solely on baby giggles and my morning cup of joe. That's why when I saw these adorable miniature coffee cups from Oriental Trading Company I knew that they were going to be the perfect little gift for all the amazing people at my kids' school. Filled with chocolate espresso beans and a little gift card, this "Cup of Cheer" Coffee Cup Christmas Gift is both inexpensive to make and super cute!
THIS POST IS SPONSORED BY ORIENTAL TRADING COMPANY AND CONTAINS AFFILIATE LINKS. THE SMALL PERCENTAGE I MAY EARN OFF YOUR PURCHASE COMES AT NO EXTRA COST TO YOU AND HELPS T&T CONTINUE TO OFFER FREE PRINTABLES AND TUTORIALS!
Cup of Cheer Coffee Cup Christmas Gift
Supplies:
Step 1. Print out the Free "Cup of Cheer Coffee Cup Christmas Gift" Free Printable. There are two different sized wrappers for either mini coffee cups or the standard 16 oz. cups.
Step 2. Use a strong double sided tape to wrap sleeve around coffee cup.
Step 3. Now that your cup is decorated, you can fill it with anything you want! I bought this huge 2 lb. bag of chocolate espresso beans that I'm planning on filling all my cups with. We have a few Starbucks gift cards that we'll be adding to this gift to make it even more special for the teachers that have to deal with my kids all year long. I know they deserve so much more but coffee is a good start!
I'm absolutely crazy about these adorable miniature coffee cups. Look how cute they are!
Don't worry if you can't find any mini coffee cups! This would look equally as adorable with the larger coffee sleeve I've included in the link above. I'm even thinking that I'll have a handful of those printed out and ready to go in my car's glove compartment for those inevitable last minute gifts. They'll be printed out and will already have a stripe of double-sided tape on the back so that all I have to do is buy a coffee somewhere and just quickly add the sleeve before gifting. Couldn't be easier!
More fun and easy last-minute gifts!
Rudolph Gift Envelope – Perfect for large cookies!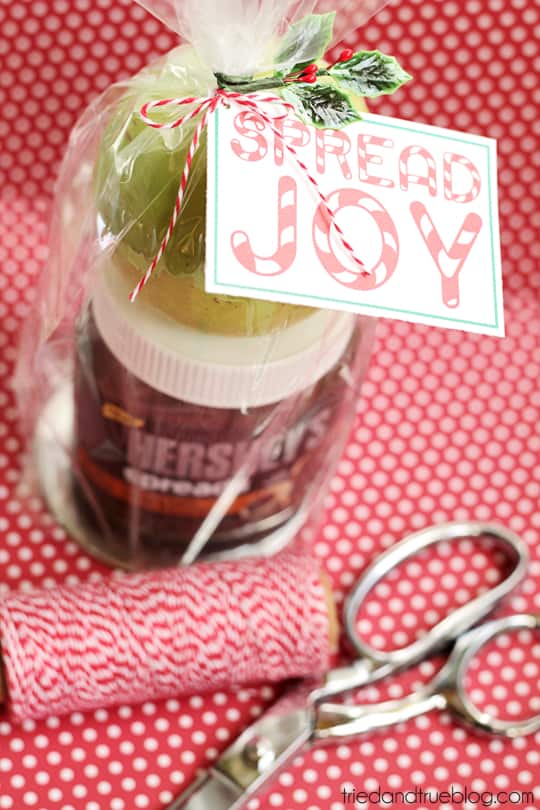 Spread Joy Chocolate Dip Gift – Who doesn't love chocolate gifts?!
Rudolph EOS Easy Gift – You can never have too much lip balm!