There are few times in my life that were as crazy and intense as the first few days after becoming a mother. You're overwhelmed, exhausted, and madly in love with this new little person. Motherhood isn't for the faint of heart! That's why this New Mother Sugar Scrub is a great gift to give an overworked new mom. She definitely deserves a little bit of pampering!
Looking for another way to celebrate the arrival of a new bundle of joy? Buy $20 of products from Grove and receive an amazing
FREE Baby Bundle that includes: Babyganics Bubble Bath, WaterWipes Wipes, Burts Bees Nourishing Baby Oil, Grove Collaboratives Hydrating Bar Soap PLUS Free Shipping & VIP Trial

>>>>>Grab your FREE Baby Bundle HERE!<<<<<
New Mother Sugar Scrub
Materials:
Step One. Gather all the ingredients together. You can use any sugar that you have but just keep in mind that the color of the sugar will affect the soap dye (which is completely optional.)
Step Two. Mix the oil and body wash first and then add in the sugar. You want to make sure the ingredients are evenly distributed before adding any color.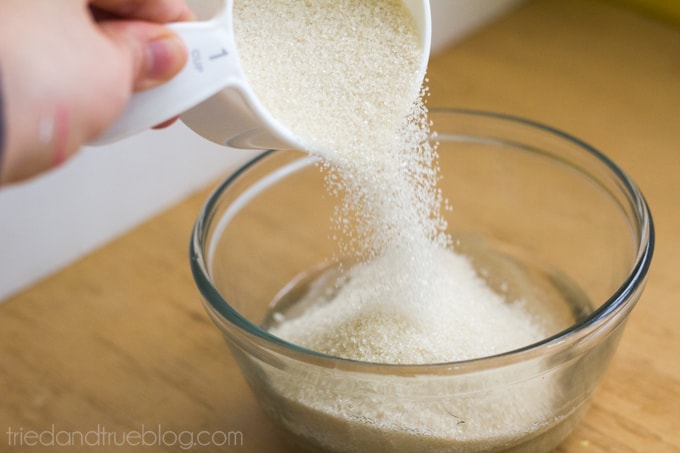 Step Three. (optional) Add a few drops of soap dye in your choice of color. I had to use quite a few drops to mask the color of the organic cane sugar I had but I love the shade of teal it created. Once you're happy with the color, just pour the scrub in a pretty container, wrap a bow around the lid, and give to an awesome new mom!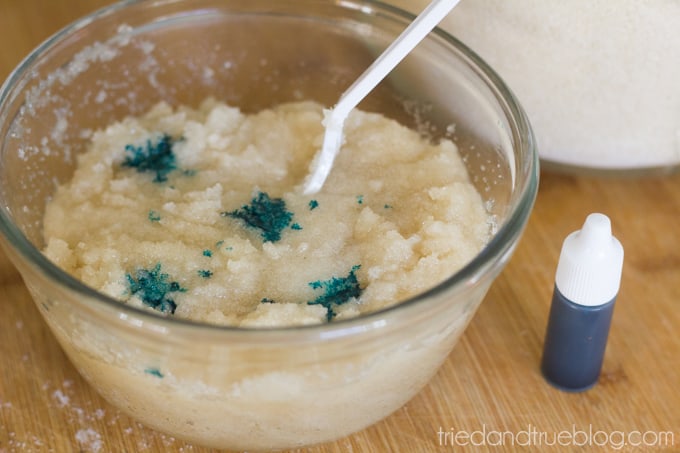 The Perfect Gift
I'm going to start adding this scrub to all of my baby shower gifts! Because, really? Why should babies get all the gifts? I know moms are going to love pampering themselves for at least a few minutes before jumping out of the shower to feed the sweet new baby!