So super excited about all the bloggy babies who will be making their grand appearance in the upcoming months! These are some of the most amazing and creative women I know and their babies will be no different. Since we couldn't all get together in once place to throw an actual baby shower (how much fun would that be?!), a few of us got together to throw them an online baby shower full of fun and creative ideas.
So, sit back, enjoy a soda and celebrate these wonderful ladies and their babies with us!
Jacque @ The DIY Village / Courtenay @ The Creek Line House
Laura Beth @ A Step In The Journey / Jenny @ Birds And Soap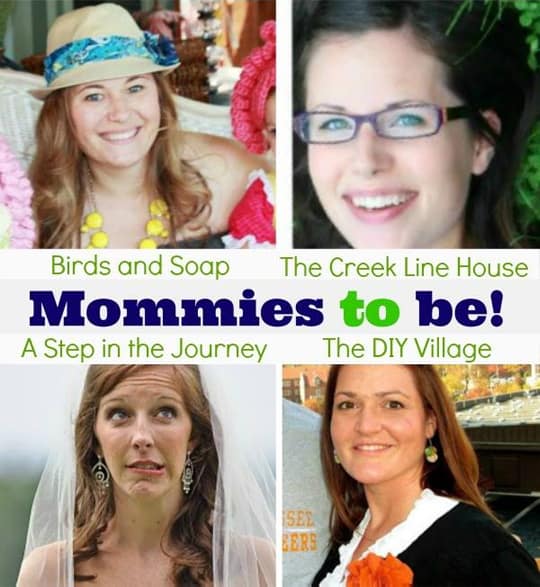 (Click on the image above to download the Free Chalkboard Baby Shower Invite)
I was in charge of the invitations and decided to go with a fill-in-the-blank chalkboard invite so that I could offer it as a free printable. It's a 5×7, front only card that can be filled in with either a white or silver gel pen.
Congratulations, again, ladies! Can't wait to see all the adorable diy baby goodness!