If you're looking for a super cute and easy cell phone holder for your desk, this is the perfect tutorial for you. All you need is a little paint and the blank Hedgehog cell phone holder!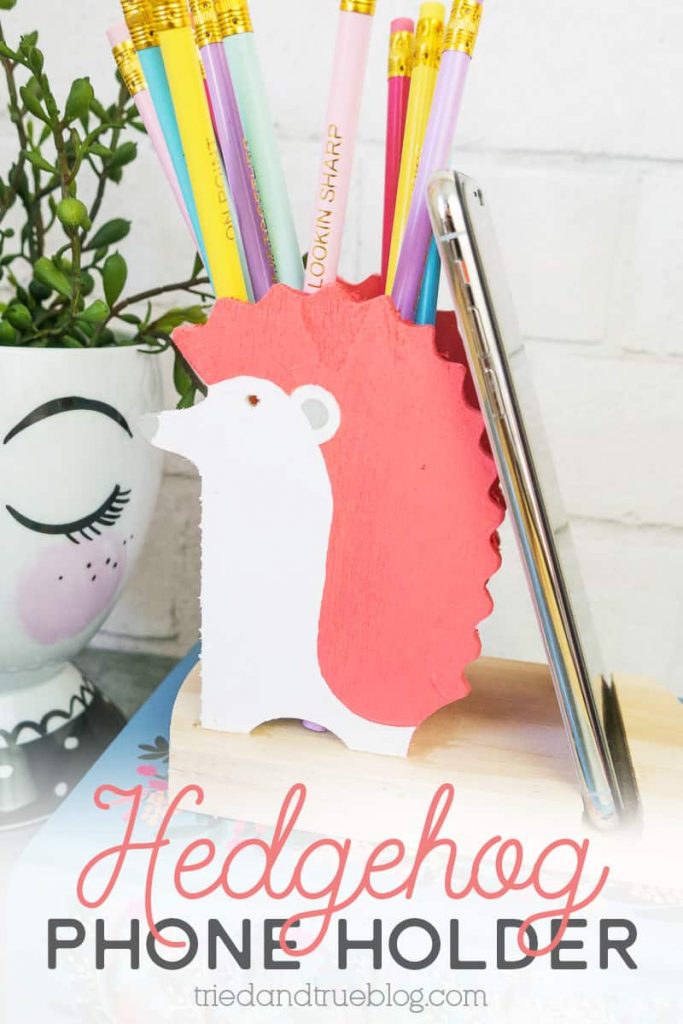 It's officially the first day of CRAFTWEEK!!! What's CRAFTWEEK? It's an entire week of fun tutorials and giveaways to celebrate National Craft Month. Each day will focus on a different genre of crafting and today is the "General Craft" day where anything goes!
[feast_advanced_jump_to]
Needed Supplies
Hedgehog Cell Phone Holder: 5.5 x 5.25 inches
Instructions
There are so many fun ways to customize this Hedgehog cell phone holder. You could even leave it the natural wood color if you want more of a natural look. I went the complete opposite route and painted mine a coral/white combo!
IHint: Use a pencil to lightly sketch the line between the white and coral sections and then repeat on the other side. Don't worry if it's not perfectly symmetrical. Neither are real hedgehogs!
Add the little ear detail and you're done! I considered putting little gray sprinkles on his back but ended up going minimal. Totally up to you though!
Perfect for your desk!
Look how adorable this Hedgehog Cell Phone Holder looks on a desk! It even has a space to hold pens and pencils.
More Awesome CRAFTWEEK Posts
More Tried & True Projects