Are your kids back in school yet? This is the first year I have both boys in school (my four-year-old is going to a half-day preschool), so it's a big moment for us as a family. Somehow I became the mother of school-age children instead of babies. Where does the time go?! To celebrate new beginnings for everyone, I made the boys a fun Back To School Pencil Gift Box filled with some favorite snacks to welcome them after their busy first day!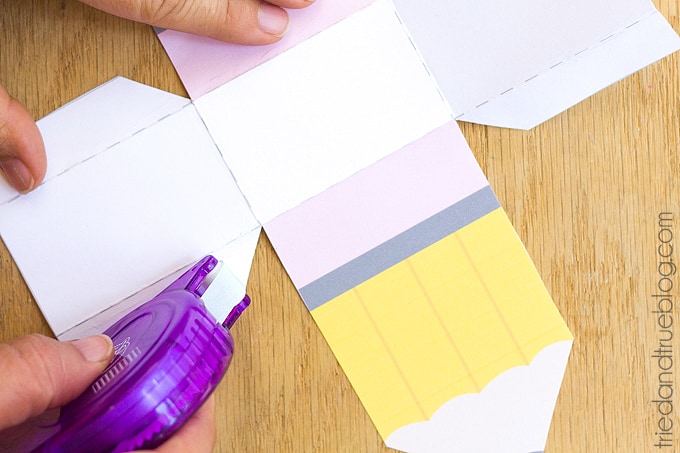 Assembling the Pencil Gift Box
After designing these Pencil Boxes on my computer, putting them together is an absolute breeze. Just trim the edges, fold the marked creases, and tape in place. I did all the hard work for you to finish these boxes within minutes!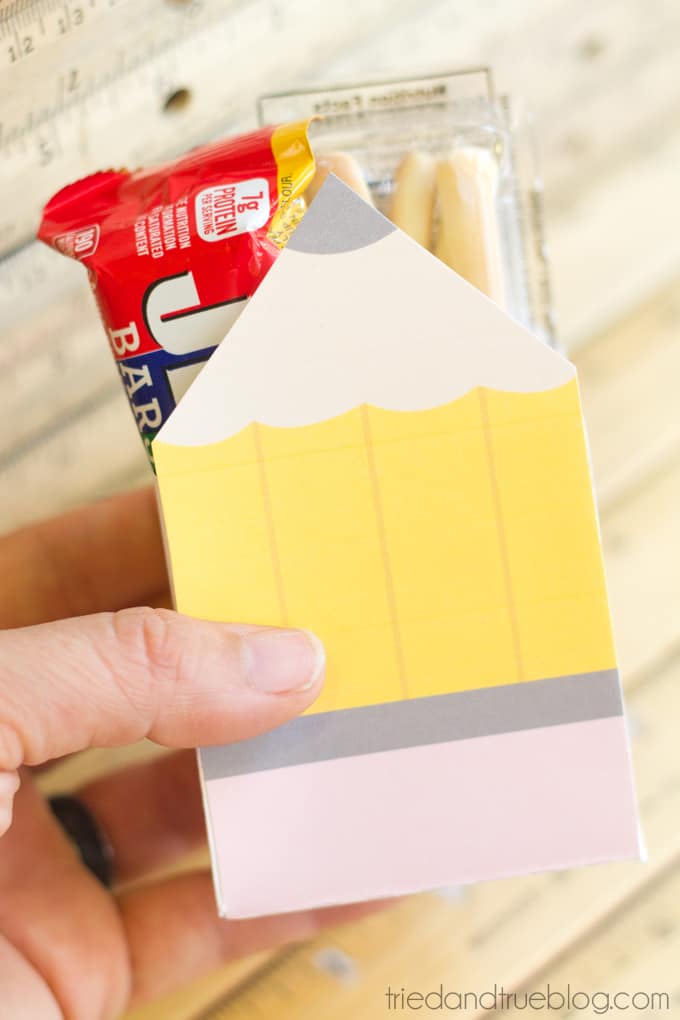 Perfect for Teachers Too!
I used this Pencil Gift Box for my kids but how perfect would they be for a back-to-school gift for teachers too? You could fill it with candy or a coffee gift card to help make the transition to a new school year easier. I know that parents are super busy when it comes to sending their kids back to school. That's why this box is perfect, only takes a few minutes to assemble and fill!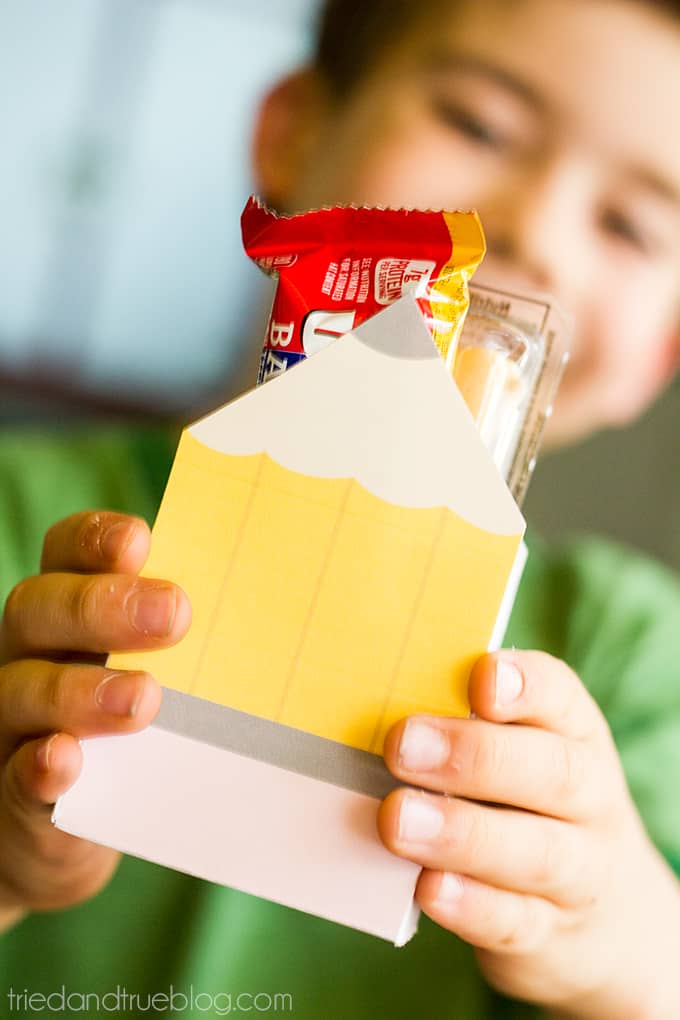 Five Different Back To School Gift Box Opt
Want all five versions of the Back To School Gift Boxes plus black/white options that are perfect for coloring in?! How about a free commercial license as well?! You can purchase our Back To School Gift Box bundle below!
Five easy-to-print-out designs that can be folded into fun back-to-school gift boxes. Perfect for teachers, parents, and kids! All files come in both full color and B/W.
Free commercial-use license included!
Only $1.99!
Back To School
I placed this special snack on my son's desk to discover it while he was starting homework. He was so excited to dig into the snacks that he couldn't even sit still for the quick picture I took above! It's nice to know that even though I'm crazy busy balancing work and motherhood, the little things still mean so much to him!
Hope you guys put these Back To School Pencil Gift Boxes to good use! They're great for after-school snacking but would work equally for teacher gifts. As always, please refrain from using it for commercial purposes or might have to come after you with my ruler!
Check out this 24 Colorful Back to School collection from Persia Lou for even more fun school-themed tutorials!
Want the Back To School Pencil Gift Box Printable?
Tried & True Creative Library members can use their password and download the free file immediately. Not a member yet? Just enter your info below, and we'll email you the password!
I'd love to see how you customize this project so make sure you tag me on my social media accounts!
Instagram | Facebook | Pinterest
Want to see more kids activities?