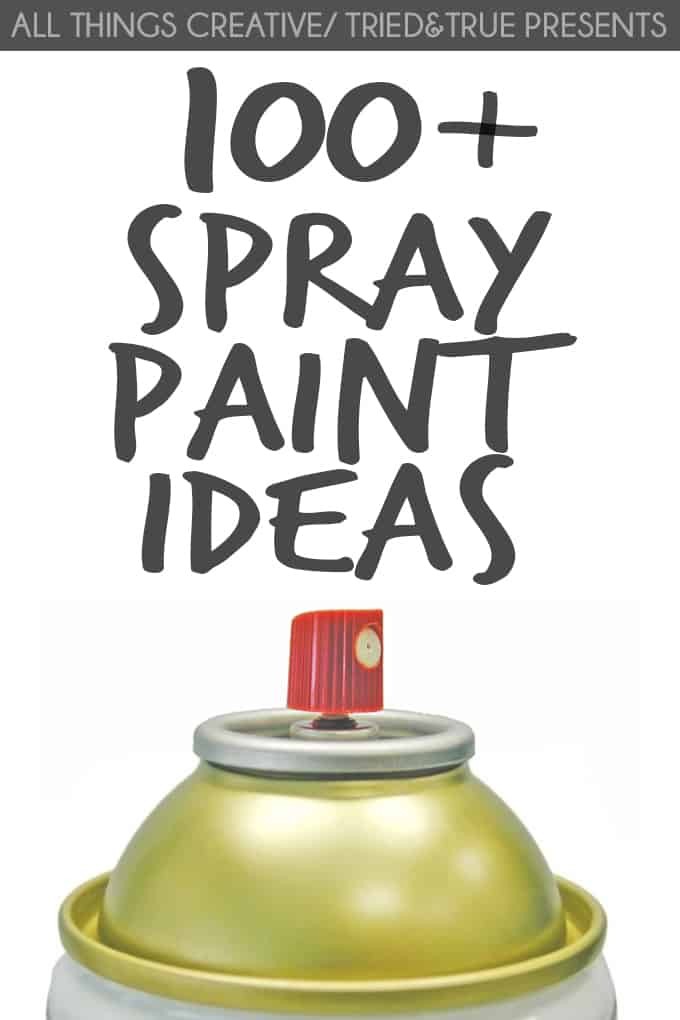 How's everyone's summer going? We're busy, busy, busy with swim team over here but we're finally getting into the swing of things and having a great time. (Afternoon naps are totally helping!) This month's ATC round-up, 100+ Spray Paint Ideas, is perfect for when you don't have a whole lot of time to spare but want to get your DIY on. I love how a little bit of spray paint can transform a piece!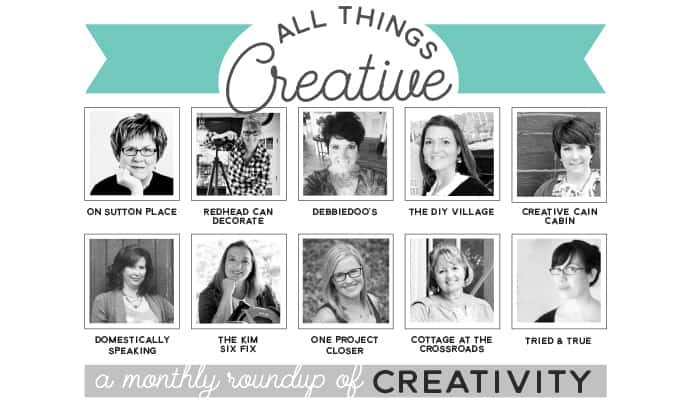 On Sutton Place | Redhead Can Decorate | Debbiedoo's
The DIY Village | Creative Cain Cabin | Domestically Speaking
The Kim Six Fix | One Project Closer | Cottage at the Crossroads | Tried & True

ALL THINGS CREATIVE
An in case you don't remember, All Things Creative is a group of bloggers that come together each month to bring you great projects and recipes around one central theme. We do all the hard work so that you can come to one spot for all your creative needs!
SO SIT BACK AND ENJOY THIS GREAT COLLECTION
OF PROJECTS AND RECIPES!