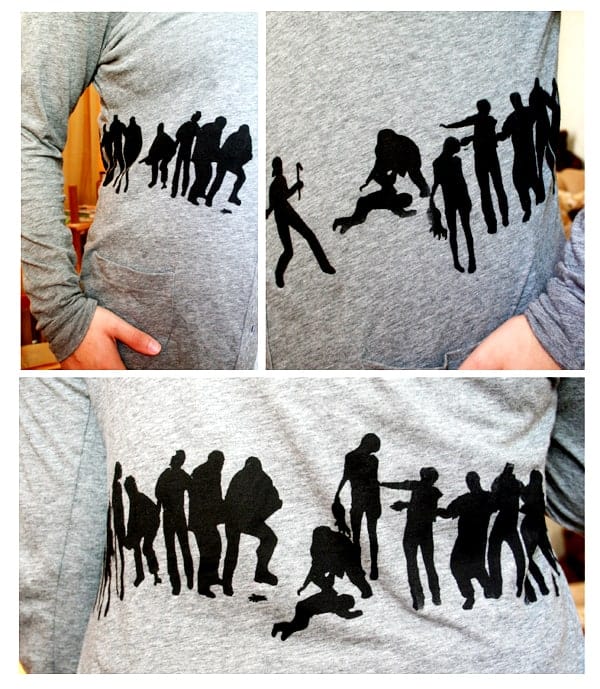 As you may have noticed, Halloween is a wonderful excuse for zombies to invade our lives. We love zombies over here! With this project, I decided to merge my love for the undead with my love for cardigans. Now, I could lie to you and tell you that I plan on wearing this only during Halloween but who are we kidding? A zombie cardigan deserves to be worn year round!
There are a million of tutorials for how to screenprint so I'm not going to reinvent the wheel here. Hell, you could even just print these out on cheap and quick iron-on transfer paper. The possibilities are endless!* I used a Print Gocco machine to make mine. That alone should prove how much I love zombies, I'm a hoarder when it comes to Gocco!
Here is the link to the entire Walking Dead image. I've also uploaded individual groups of the zombies just in case you want to create a larger conga line (1 2 3 4) or if you want to use your own Gocco. Don't forget that you can click on "All Sizes" for any of the images to get the original, higher quality size.
Enjoy your Walking Dead!
*That is unless your possibilities include making money off my undead. Be a good zombie, okay?