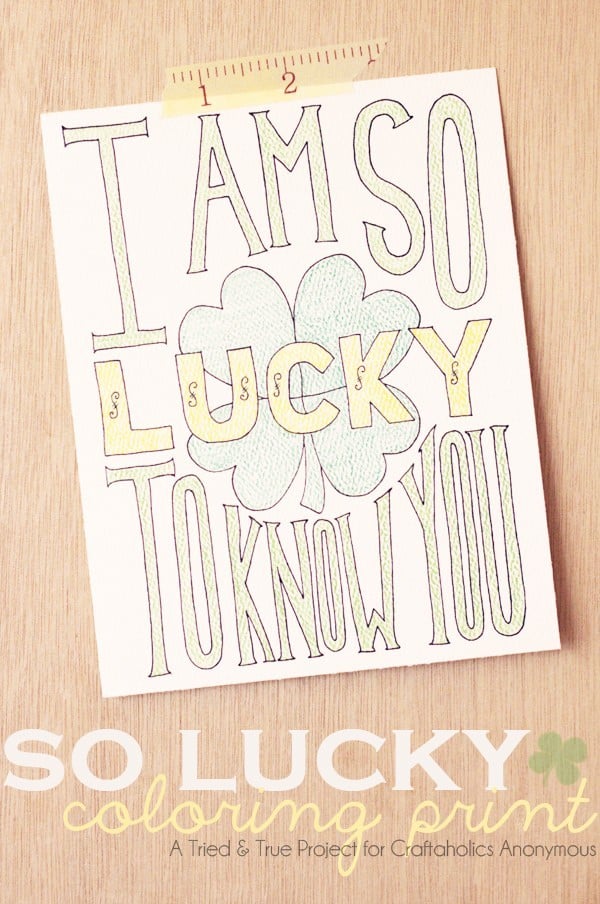 I've been working on this "So Lucky" Coloring Print since before Valentine's Day and now I'm super excited to share it with you all! I was thrilled when Linda from Craftaholics Anonymous asked if I could make a exclusive print for St. Patrick's Day for her website. Are you kidding? I was honored!
I had never drawn a special request before so it was kinda fun having some boundaries to work within. I gotta say, this was the hardest image to color! I colored it three different times and I'm still not 100% happy with any of the results. I'm using my ever handy Spectrum Noir pens in the picture above which worked fine but for some reason, I wasn't digging the green color scheme. Maybe you'll have better luck? I'd love to see what you come up with!
Hope you enjoy the "So Lucky" Coloring Print that you can either click on the name or the image below to download. Don't forget to check out all my other free Coloring Prints!