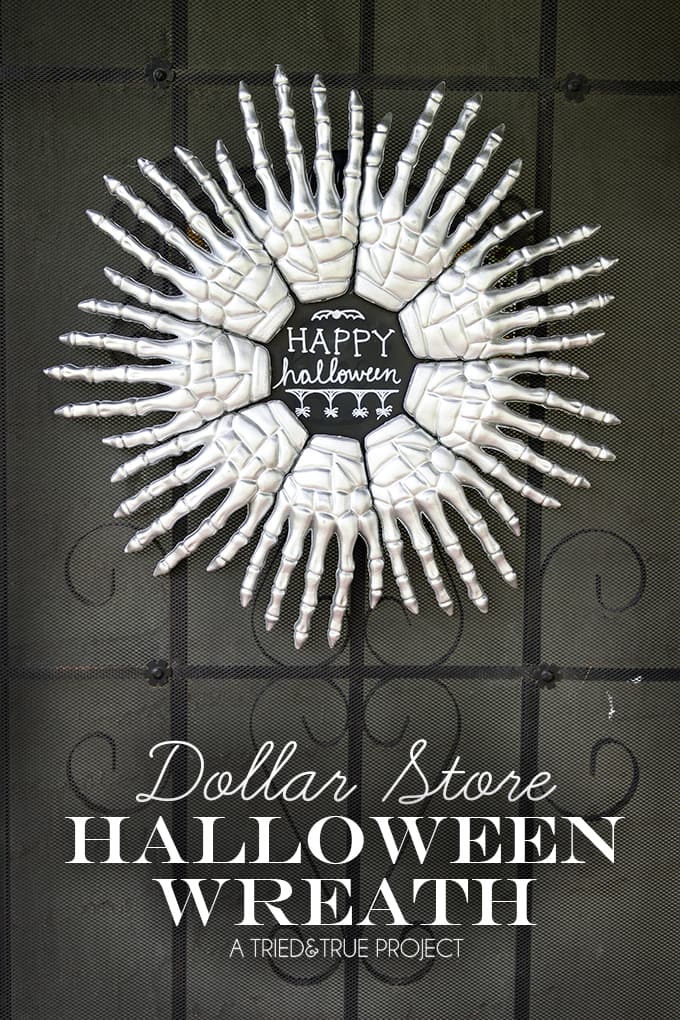 You hang around this blog long enough and chances are you'll come across a wreath sooner rather than later. There's just something about making and hanging a season wreath on your front door to greet friends and family, right? Of all the wreaths I've made (check out all 18 here!), the Halloween themed ones are by far my favorite! What's not to love about a craft that can be made with dollar store supplies and doesn't take itself too seriously?
I made this Skeleton Hands Halloween Wreath last year for the lovely Eighteen25 ladies and it was recently featured in Better Homes & Garden's Halloween Tricks & Treats (which made me do a little happy dance when I saw my wreath in the magazine aisle! Can you blame me?!) Hope you all enjoy!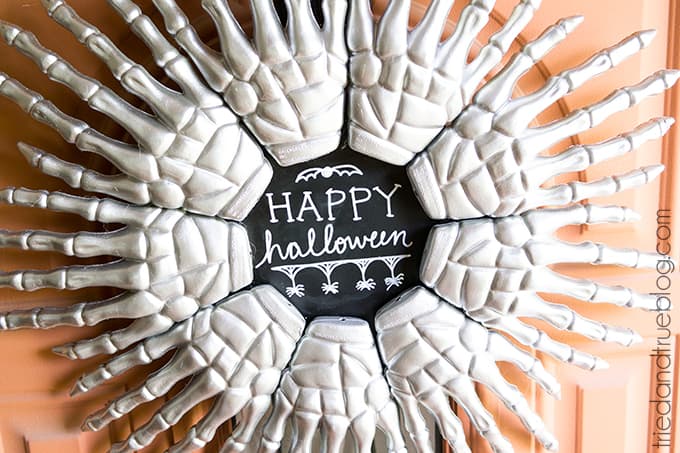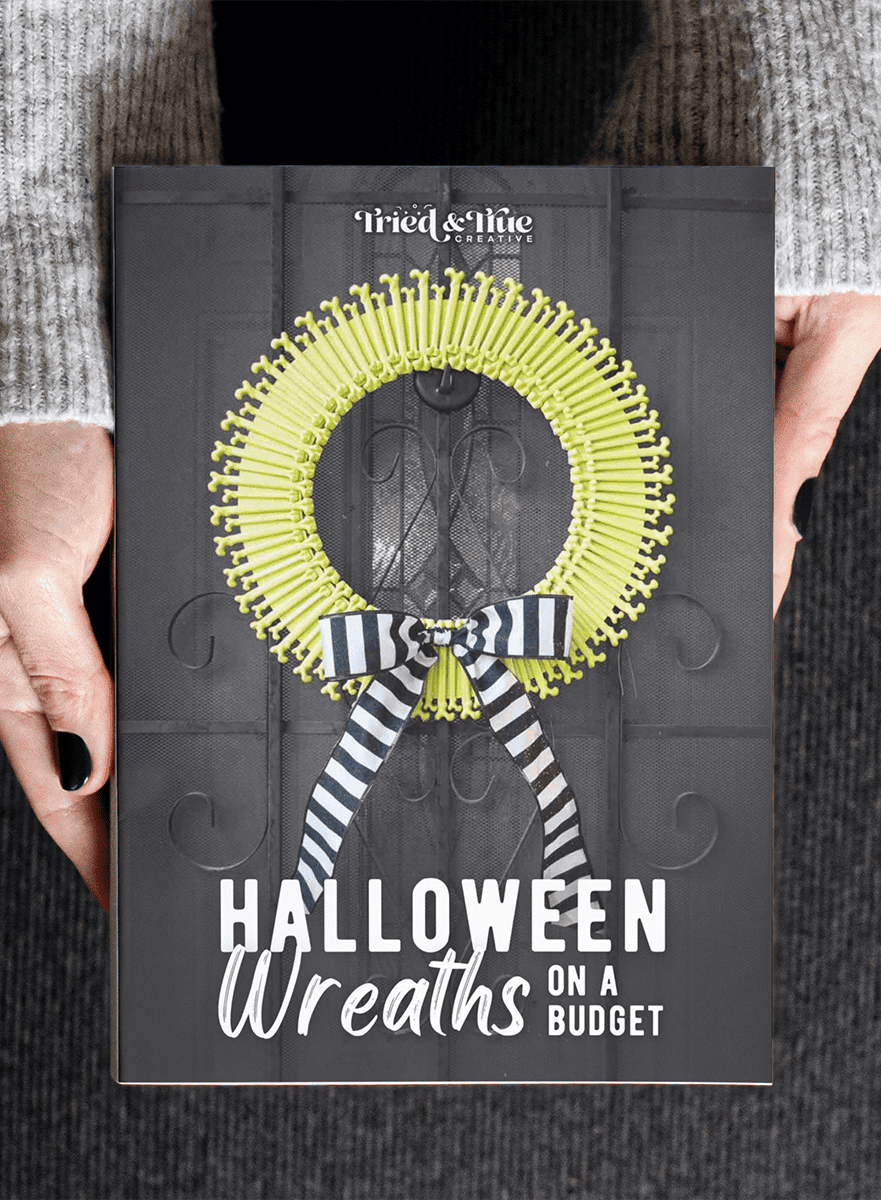 Halloween Wreaths on a Budget
Find all of my dollar store wreath tutorials all in one place! You'll get 18 of my favorite wreaths with supply lists, step-by-step tutorials, and hints I've learned through the years!
Original price: $8.99
SALE price: $4.49
Skeleton Hands Halloween Wreath
Materials
Strong Permanent Glue
Fine Chalk Marker
Step One. A word about the supplies first…I found the exact same Plastic Skeleton Hands that I used for this wreath over at Amazon but they're significantly more expensive than the price I paid at Dollar Tree…um, a dollar. Highly suggest you look there first and then even if you can't find the exact same ones, just buy whatever severed hands you can find. It'll still look great, I promise!
Step Two. I wasn't digging the painted look of my skeleton hands ($1 shoppers can't be choosers!) so I gave them a few coats of Krylon Metallic Silver Spray Paint. Allow to dry completely before moving.
Step Three. After eyeballing the placement of the hands, begin adhering them in place. I originally used a hot glue gun but the hands kept falling off at the slightest increase in temperature so I highly suggest you learn from my mistakes and use a strong silicon glue. It'll take longer to dry but will last through multiple seasons of scare!
Step Four. Once the hands have dried, you can add a greeting to the center of the chalkboard. Feel free to copy my design or come up with one of your own!

Trick Or Treat
All you need to do now is hang the wreath on your front door and wait for all the little witches and goblins to ring your doorbell! Hope you enjoyed this tutorial and have a blast making one of your own.

Can't get enough of Halloween Wreaths?
Check out all these great ideas from some of my favorite bloggers!