Sometimes life is busy and crafting is the least of your concerns. Thanks to Mod Podge Ultra, this tutorial on how to make decoupage custom candles in just minutes is perfect for those crazy hectic moments. There's always time to get your craft on!
Whether you're trying to match candles to a special event or you just want some pretty new decorations for spring, these Decoupage Custom Candles are super convenient to use and make. Seriously, they're about as close as you can get to a instant craft!
Scroll to the bottom to check out all the other Craft Lightning decoupage projects!
This tutorial contains affiliate links. If you purchase through these links, I receive a small percentage (at no cost to you!) that helps me continue to offer original tutorials and free SVG cut files!
The Secret Ingredient
The supplies needed to make these candles are pretty straight-forward. You'll need LED pillar candles, some pretty napkins (I got mine in the dollar section of Target), and Mod Podge Ultra. Of course, you can use just regular Mod Podge but the spray version is what makes this project so crazy easy!
The great thing about this Mod Podge Ultra is that you can use the exact same bottle for the glue and sealant. The only thing to keep in mind is that you'll want to leave enough time to thoroughly clean out the spray nozzle and pump at the end. Don't want it to be clogged for your next project!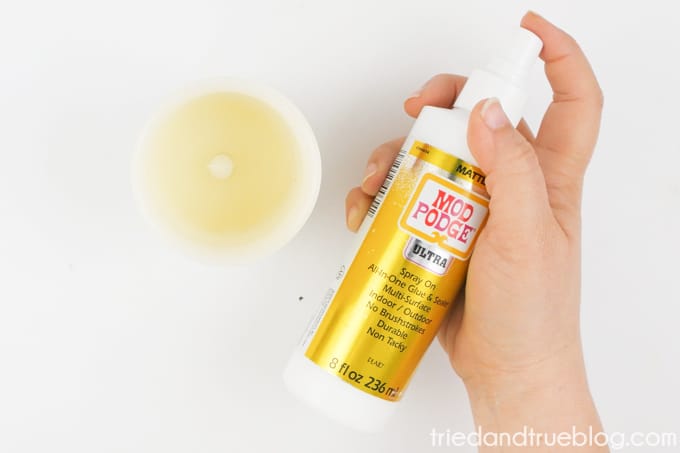 Making Your Candle
Take your candle and spray a bit of the Mod Podge all around. Next, wrap one of your paper napkins around. Don't worry if it doesn't seem secure yet. We'll get there!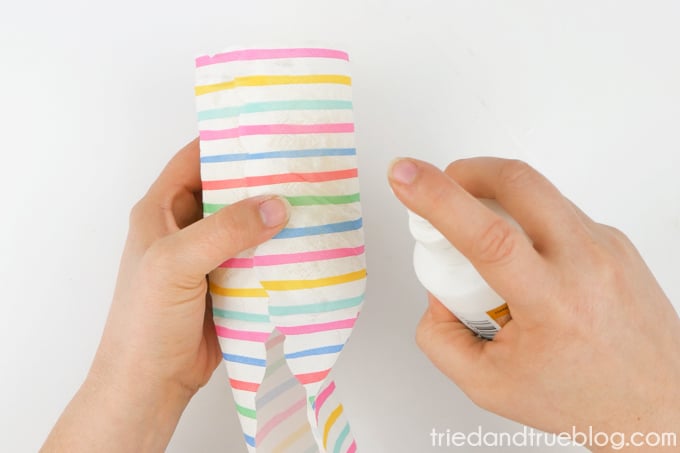 Add another layer of spray to the napkin. Trim off excess and press away wrinkles. Set aside to dry. You'll notice that the designs on my Decoupage Custom Candles are pretty translucent. I split apart the layers of the napkin and only used the uppermost one. It all depends on how bright you want the candle image.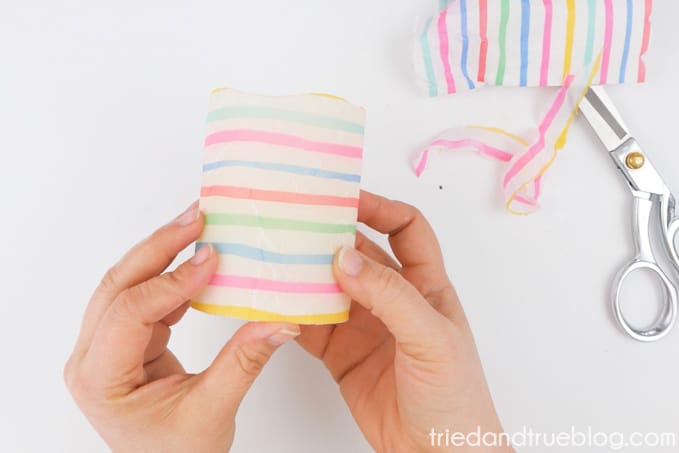 Decoupage Custom Candles
Once you've allowed the candles to dry completely, they're ready to be set out on a table or bookshelf to enjoy! I always see pretty napkins that I wonder what I could DIY with them and now I know. I'll be making Decoupage Custom Candles for every holiday and season!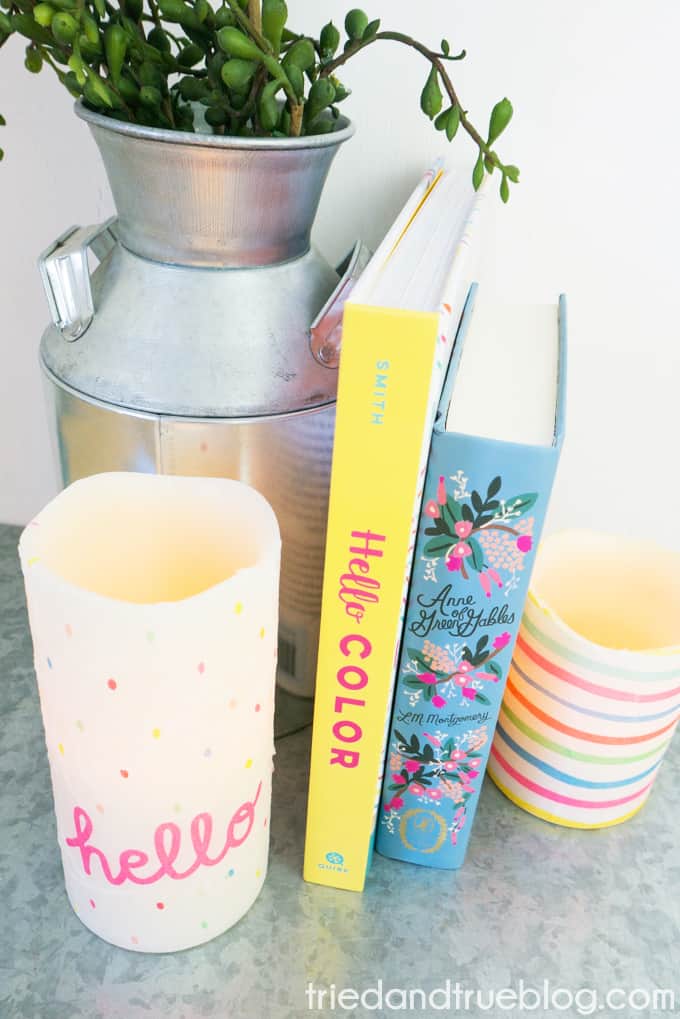 PIN FOR LATER!
Want more fun T&T projects?