One of Tried & True's lovely crafty friends, Abigail, commented on my Cracker Jack Birthday Party post:
Hi There! LOVE the cracker jack bags!! I am having a country wedding at the end of the month and would love to do these as a favor. How did you create the label?
What a wonderful idea for a wedding favor, Abigail. As an early present celebrating your upcoming nuptials, I present to you…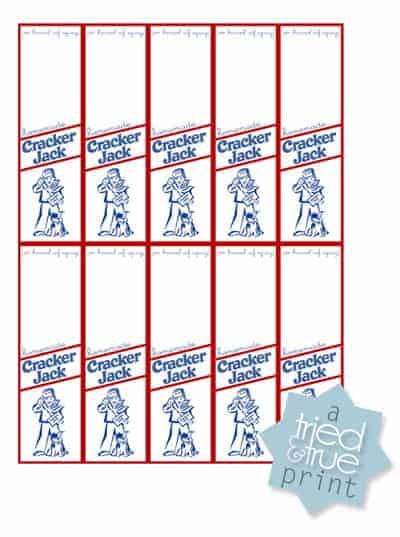 All you need to do now is print out the Cracker Jack Labels (via Scribd) on a full sheet of printable sticker paper, cut and stick to your bags. Don't forget to check out the T&T archives for printable Cracker Jack Prize Envelopes as well!
Hope you have an absolutely wonderful (and crafty!) wedding, Abigail!