JOHNSON'S® baby products inspired this free bathroom art as part of a sponsored post for Socialstars #johnsonspartners
Like most of you, bathtime around the Tried & True house is always good for a few laughs…
"No, you can't just wet your feet."
"Hmm, I'm not sure if Hulk takes a bath."
"Your underwear is on backwards."

Some of my favorite motherhood memories have happened during bathtime. Two crazy little boys, enough miniature superhero figurines to save the world, a couple scrubbies, and our trusty bottle of JOHNSON'S® Baby Head To Toe Baby Wash…good times!
Even though my kids are older (3 and 5 years old) we still use baby products in the bath because they have really sensitive skin. Especially during the winter, when our skin is being dried out by the heater, Johnson's Baby Head-To-Toe is an absolute must. Plus, I love how they smell afterwards!
Because of their sensitivities, I have to be pretty cautious about what goes on my boys' skin. That's why I was super impressed when I heard that Johnson's had reformulated their products to be safer and better suited for babies and young kids. They are now phthalate-free, paraben-free and hypoallergenic. There's even added moisturizer to help promote skin hydration after the bath. Perfect for these dry winter months!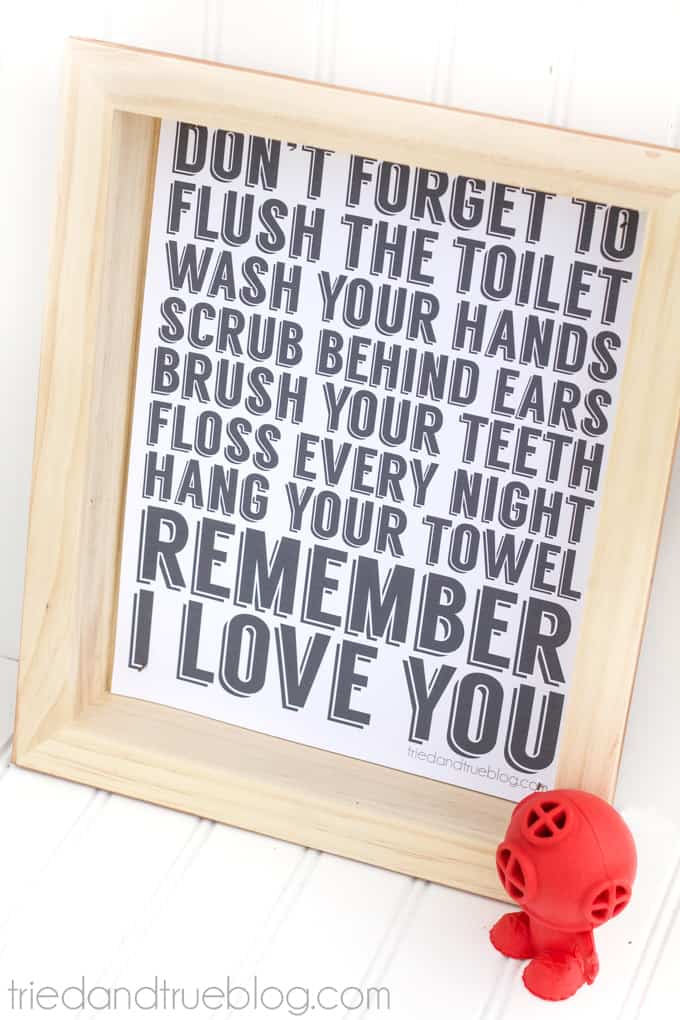 My bathroom was seriously lacking in wall art so I made this fun Bathroom Rules printable to frame and hang. It's got all the things you need your kids to remember, including, most importantly, that you love them! Since not all bathrooms are the same, I'm offering four different colors of this "Remember I Love You" free bathroom art. There's sure to be one to match your decor! (select the color during printing process by only printing the corresponding page)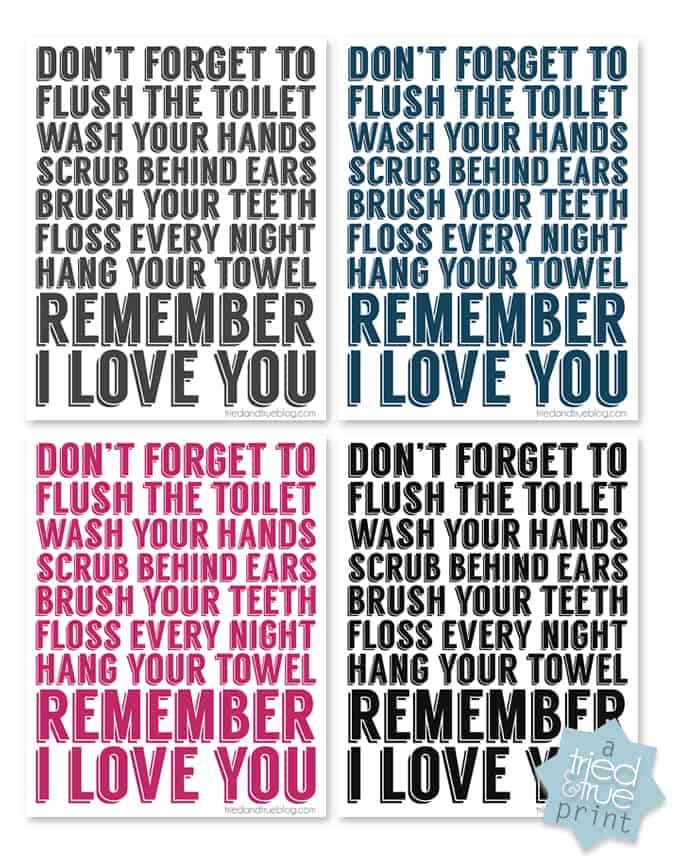 Hope you enjoy this "Remember I Love You" free bathroom art printable inspired by JOHNSON'S® baby products. You can connect with them via the JOHNSON'S® Facebook page. Hope bathtime with your little ones is filled with lots of bubbles, laughter, and love!