Does the temperature outside make you want to heat up a hot mug of egg nog and cuddle up on the couch with a flannel blanket? Lucky you, it's still 90 degrees over here in the desert southwest! Regardless of your location, I know it's kinda crazy to be talking about Christmas when it's not even the end of October yet but the All Things Creative team wanted to make sure you had plenty of time to finish these 100+ Christmas projects to love!
Tried & True Christmas Projects
10 Minute Scarf Wreath
Scandinavian Felt Stocking
Santa's Christmas Countdown
Classic Christmas Wreath Trio
Chalkboard Christmas Wishlist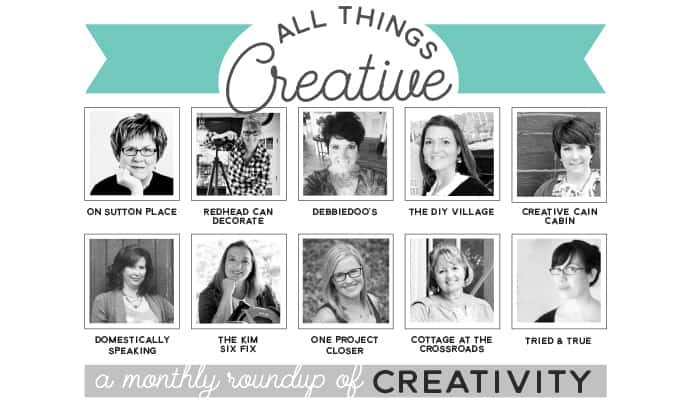 On Sutton Place | Redhead Can Decorate | Debbiedoo's
The DIY Village | Creative Cain Cabin | Domestically Speaking
The Kim Six Fix | One Project Closer | Cottage at the Crossroads | Tried & True
ALL THINGS CREATIVE
An in case you don't remember, All Things Creative is a group of bloggers that come together each month to bring you great projects and recipes around one central theme. We do all the hard work so that you can come to one spot for all your creative needs!
SO SIT BACK AND ENJOY THIS GREAT COLLECTION
OF PROJECTS AND RECIPES!