You guys know how much I love using dollar store items to make quick and easy Halloween wreaths and this one is no exception. I mean, how could I possibly resist turning these super cute $1.00 burlap-covered pumpkins into a new fall wreath for my door? I love how understated this Halloween wreath is so that I can leave it up all season long. Plus, making this Burlap Pumpkin Wreath was the perfect quick project to participate in this month's Craft Lightning!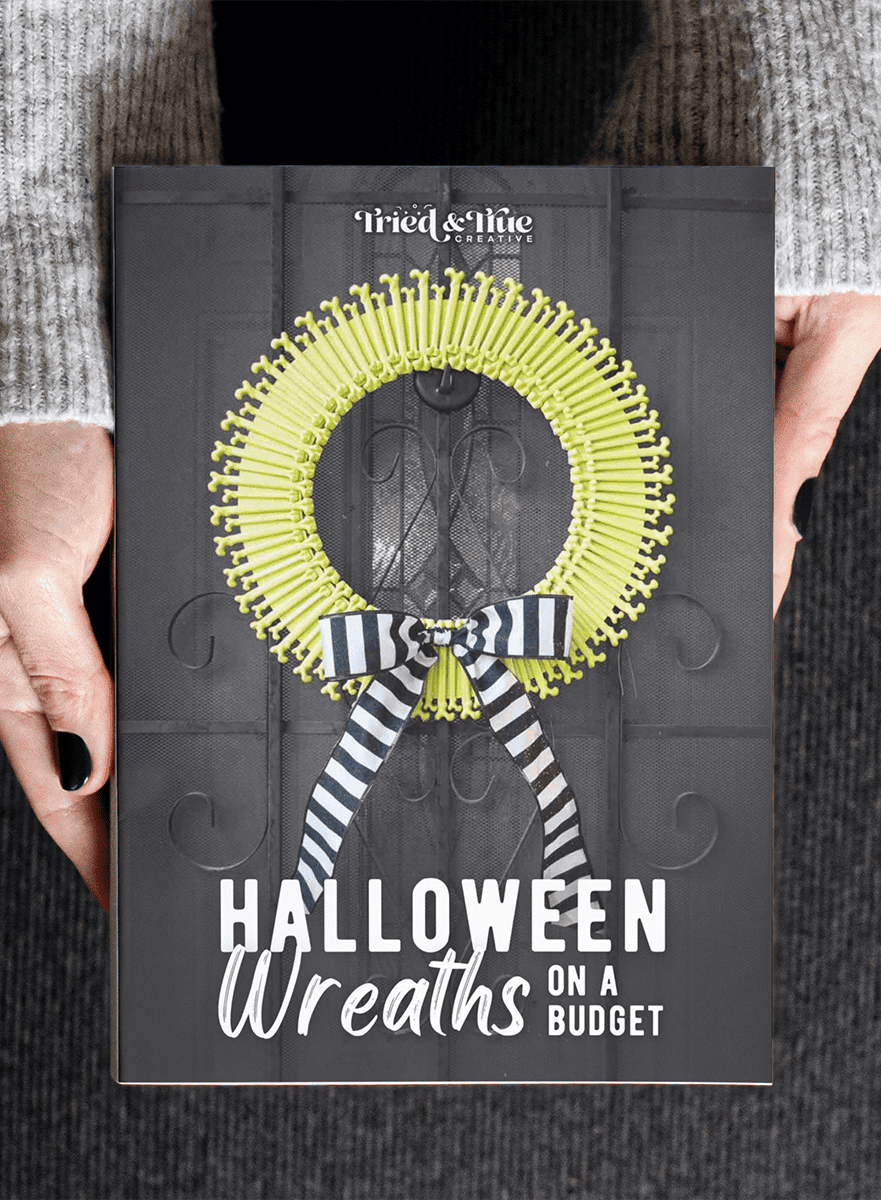 Halloween Wreaths on a Budget
Find all of my dollar store wreath tutorials all in one place! You'll get 18 of my favorite wreaths with supply lists, step-by-step tutorials, and hints I've learned through the years!
Original price: $8.99
SALE price: $4.49

15 Minute Burlap Pumpkin Wreath
Materials:
Step 1. Cut approximately 30″ strand of wire and begin stringing the pumpkins onto the wire. The pumpkins are made of styrofoam so it's relatively easy to push the wire through. Continue stringing until all 8 pumpkins are in line.
Step 2. Use metal pliers to secure wire ends. It's ok if there's an empty space. The ribbon will hide it!
Step 3. Use double-sided tape and ribbon to create a bow. I find it easier to assemble all the elements separately rather than try to tie the perfect bow but it's your call.
Step 4. Attach the bow to the blank space on the wreath with either hot glue or a smaller piece of ribbon attached to back.
Bring On Fall
And just like that, I now have a brand new Burlap Pumpkin Wreath to decorate my front door with. It took me about 15 minutes to make and now I'm totally ready for Halloween and Fall. Hope you guys enjoy making one of your own!