I love Thanksgiving! It has none of the stress of other holidays but still has all the good food. These Thanksgiving Table Settings Free Printables are sure to help create the perfect Thanksgiving meal. Just print out and enjoy!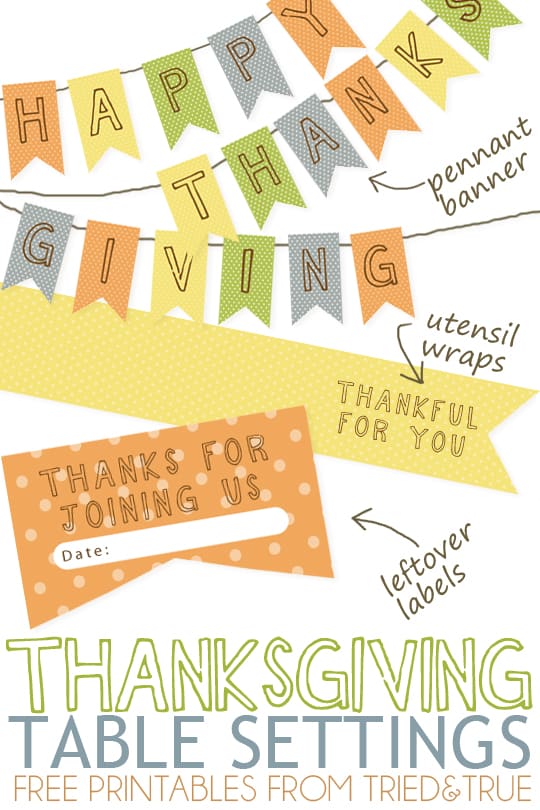 The great thing about these Thanksgiving Table Free Printables is that you don't need any special paper or stickers to print and enjoy them. Just print out on normal printer or cardstock and cut to use. Assembling the banner is super easy with just a piece of twine and tape. Use a few more pieces of tape for the utensil wrappers and leftover labels and you're done!
Get a jump on Thanksgiving decorations with the fun (and free!) Thanksgiving Table Settings Free Printables. As always, please refrain from using for commercial purposes!
Happy Thanksgiving Pennant Banner
(1, 2, 3, 4, 5, 6, 7, 8, 9)
Happy Thanksgiving
Some of my favorite traditions revolve around Thanksgiving so making these printable made perfect sense to me. There's just something so timeless and sweet to sitting with your friends and family to enjoy a great meal. Hope you have a wonderful holiday season with you and yours!
Here's some more great Thanksgiving projects from my favorite bloggers!