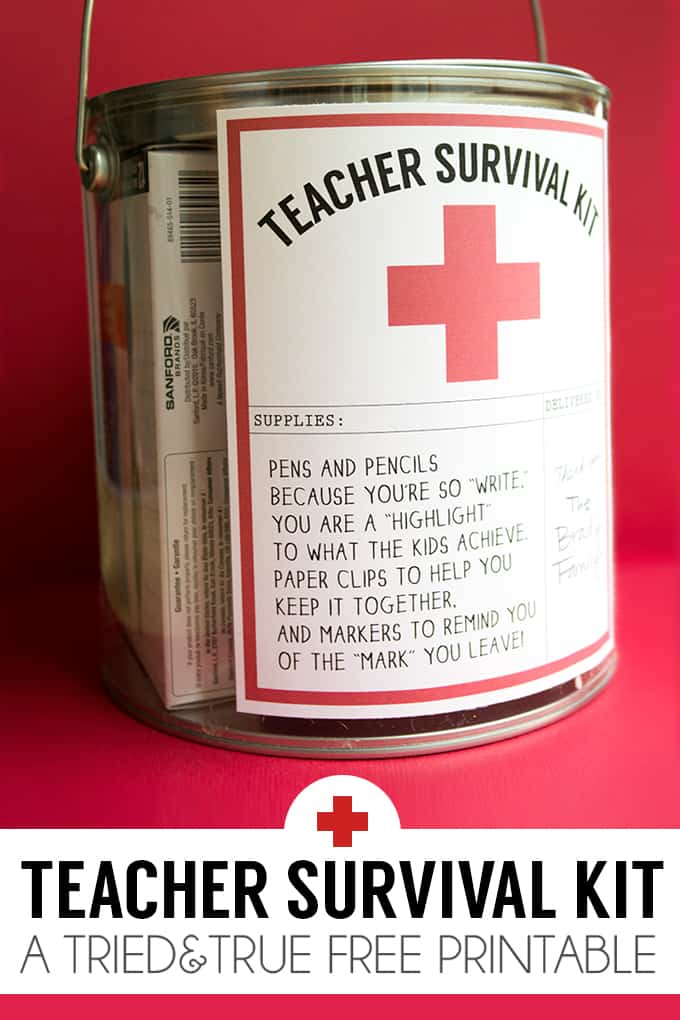 This shop is part of a social shopper marketing insight campaign with Pollinate Media Group® and Office Depot, but all my opinions are my own.
#pmedia #inspirestudents http://my-disclosur.es/OBsstV
Ok, confession time…I'm a terrible procrastinator. I was one in high school, college, and as it turns out, in parenting as well. I've pretty much come to terms with it (although it drives my husband insane!) and I always make it work out somehow but every so often it really puts me in a bind.
That is exactly why, on the night before my son started school, I was making a mad dash to Office Depot to put together this last minute Teacher Survival Kit! Somehow I had completely forgotten that because he was enrolled in a dual language program, he would actually have two teachers instructing every day. Doh! I already had one back-to-school gift but totally forgot about the other. No worries, procrastinating isn't for the faint of heart and I knew Office Depot would totally help me out!
I walked around Office Depot, looking for things that could be included in a Teacher Survival Kit and ended up with  a box of PaperMate pencils and pens, some Sharpie Highlighters, Expo Window Markers, Jumbo Paper Clips, and, of course, some chocolate. (What survival kit would be complete without chocolate?!)
After compiling the kit supplies, I quickly made up the Teacher Appreciation Kit Free Printable to be taped to the front of a decorative paint can I already had. All that was left to do was put the supplies in, pop the lid on, and I was good to go! So super easy.
Office Max totally saved the day and right now you can save $5 off your purchase of $20 or more on select Newell Rubbermaid Brands like the ones I used in my Teacher Survival Kit (while supplies last, of course!) Also, don't forget to sign up for Office Depot Rewards while you're there (works for Office Max as well!)