Thank you to Zenni Optical (via One2One Network) for sponsoring this Harry Potter Library Bag tutorial. All opinions stated are my own.
I can honestly say that I love every single craft tutorial I work on. No, seriously, every. single. one. Of course, some are better quality than others but all of them come from a place of pure joy and love. Cheesy as it sounds, writing craft tutorials lets me escape the craziness of an often much too loud world, if only for an hour or two. As much as I love all my projects, this Harry Potter Library Bag is truly special to me because it combines some of my favorite things: reading, the library, and Harry Potter!

Seeing Is For Reading
Before we get to the tutorial, have you guys checked out Zenni Optical?! Not only do I absolutely love their new #SeeingIsForReading campaign that encourages families to enjoy their favorite books all summer long but they also have great looking lenses for a great price! I'm finally going to get myself some prescription sunglasses so I can stop squinting at the sun while driving. (Hello wrinkles!) Since I was buying sunglasses for myself, I figured I should also get some for my husband and kids. They don't need prescription lenses but buying from Zenni Optical means their sunglasses will fit great and look stylish while doing it!
This post may contain affiliate links. The small percentage I may earn off your purchase comes at no extra cost to you and helps T&T continue to offer free printables and tutorials!

Harry Potter Library Bag
Materials:
Step One. Cut an 8.5″ x 11″ panel of both the muslin and freezer paper. Layer on top of each other and iron together on medium heat. Carefully insert the paper backed muslin into printer tray and print out "Harry Potter Library Bag" free file. Remove freezer paper and set ink by ironing the printed muslin on high heat.
Step Two. Fray the edges by removing the outside edges. This is purely for looks so feel free to skip this step and do a zigzag stitch around the edges instead.
Step Three. Pin the muslin panel in place on the bag and sew around the edges. This part is kinda annoying since you'll have to move and bunch the bag around to prevent sewing through the other side. Just go nice and slow!
Step Four. I added a vinyl pocket to the back to help my son keep track of when his books are due and give him a place to store his library card. Totally optional, of course, but highly recommended!
Let's Go To The Library
I can't describe just how excited my son was to have his very own Harry Potter Library Bag. Seriously. He was as happy as Hermione with a brand new book! Now he has a place to store everything he needs to go to the library. I think we'll just keep this bag on the back of his door so that it'll also be a place to store books that are either not yet read or ready to be returned. Totally looking forward to not having to run around the house looking for those missing library books!

Happy Harry Potter
I'm super excited to be taking part in Rae Gun Rambling's Happy Harry Potter blog hop this week! You'll find tons of amazing projects and recipes to take your Potterhead status to the next level. Don't forget to enter below to win an awesome Harry Potter prize pack!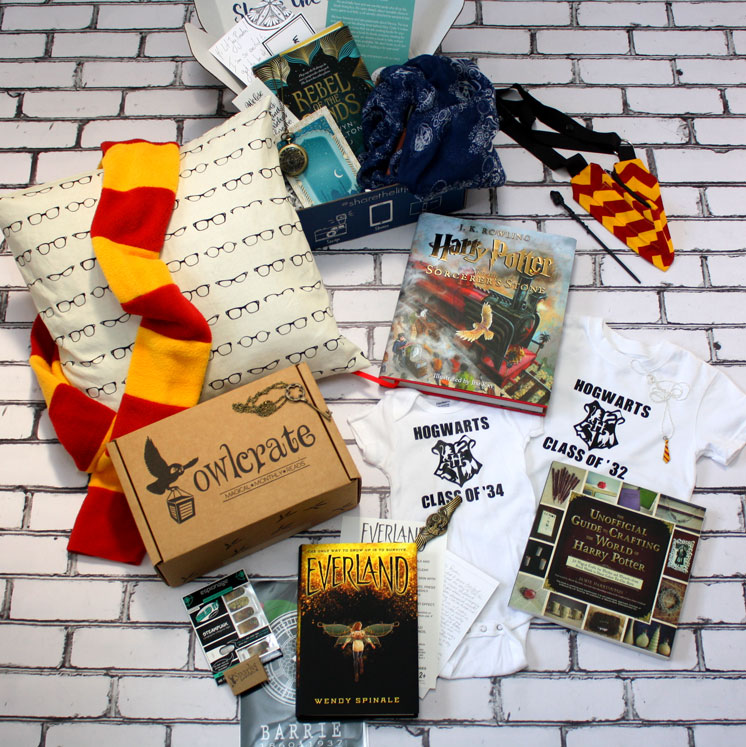 Prize Pack #1
See more about each prize and sponsor at this giveaway post and be sure to enter the other equally awesome prize pack while you're there! Winner must have a US address or be willing to pay for international shipping.
a Rafflecopter giveaway

end code