Whether you celebrate Hanukkah or Christmas, Kwanzaa or Ashura, you've got to love this time of year! So many people celebrating so many beautiful cultures and traditions. Why not embrace them all with this Happy Everything Gift Wrap and Tags lovingly hand-drawn from me to you! (PS: Need some quality weight paper to print on? Consumer Crafts is having a 30% off sale today only! 12/02/2013)
Click on the images or links below to download the Happy Everything Gift Wrap and Tags. An 8.5″x11″ sheet of paper is perfect for small gifts and the tags just need to be cut out (super easy if you have a cutting machine!) Now you're ready to get your gift on! I'm also including a Happy Everything Wall Art just in case you're in need of some fun holiday decor. Hope you enjoy!
I worked hard drawing both the peace sign and the words so please refrain from using these printables for commercial purposes.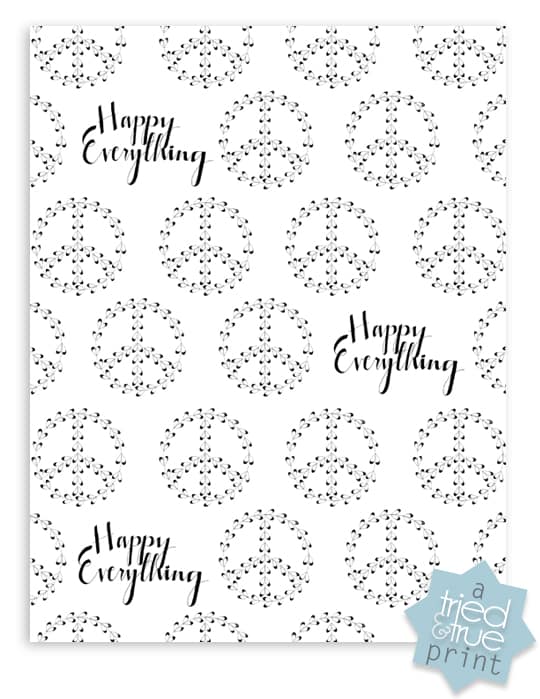 Happy Everything Gift Wrap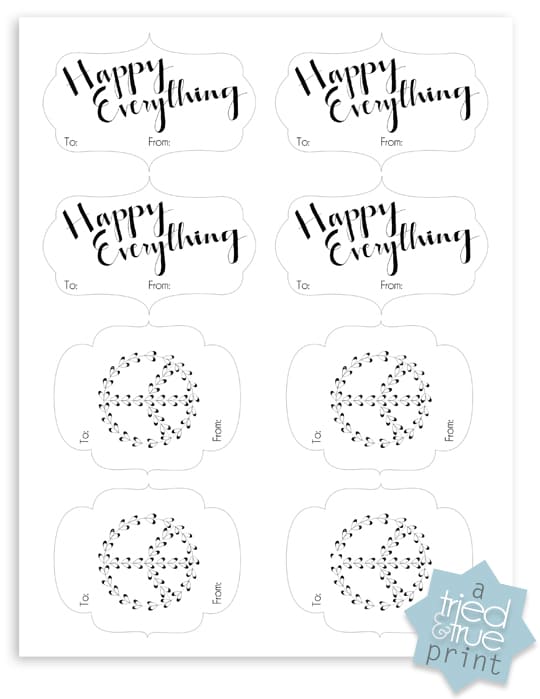 Happy Everything Gift Tags
Happy Everything Wall Art
Hope you find peace and joy during this holiday season and beyond!
If you liked these free printables, you're sure to love all these other
prints available from some of these amazing bloggers!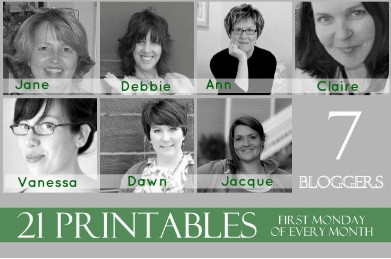 Debbiedoo's /Creative Cain Cabin /On Sutton Place
Cottage at the Crossroads / The DIY Village / a little CLAIREification