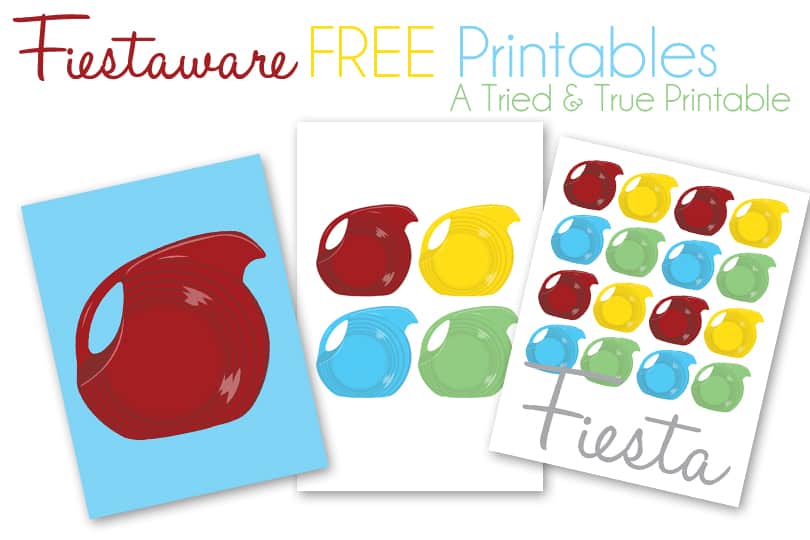 This post may contain affiliate links for your convenience and to help in the maintenance of this site.
It's time for another monthly installment of lovely free printables for you all!
My sister is really, really, really pregnant right now so when she asked me to make a Fiestaware print for her dining room, well, I didn't really have much choice. When a woman is that pregnant and asks you for something? You try your best to get it done, right?!
I figured she wouldn't be the only Fiestaware fan around here so I thought I'd offer them as a free printables. Hope all you Fiestaware lovers enjoy them! (Please be nice and use only for personal enjoyment!)
If you liked these free printables, you're sure to love all these other
prints available from some of these amazing bloggers!
Debbiedoo's /Creative Cain Cabin /On Sutton Place
Cottage at the Crossroads / The DIY Village / a little CLAIREification / This Gal Cooks