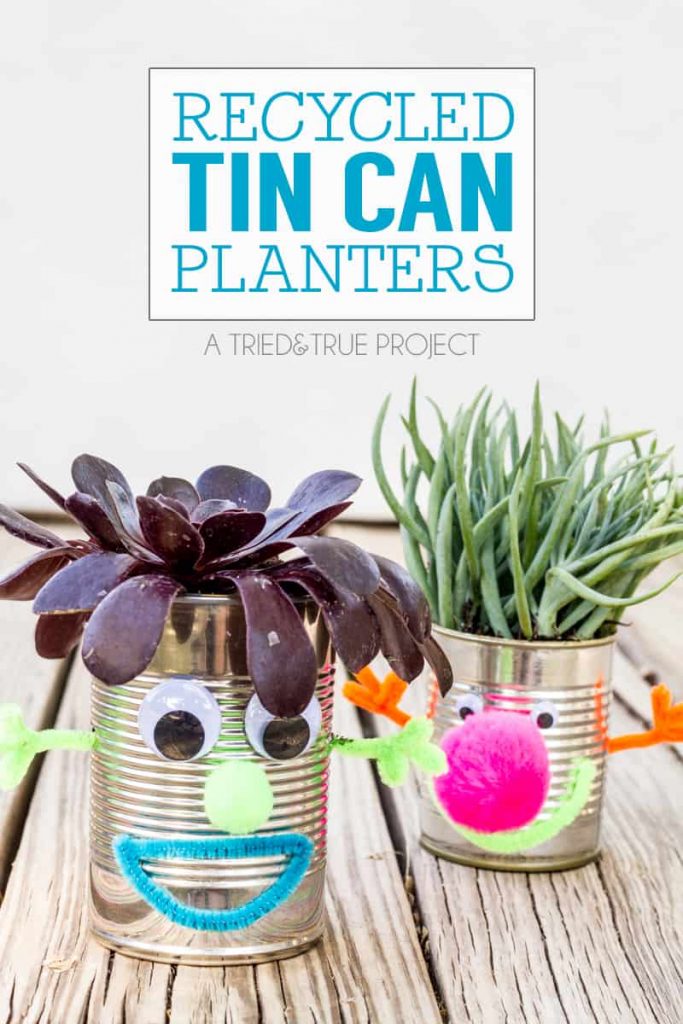 Earth Day is next month (April 22) and I've got a super fun and inexpensive project that you can easily make with children of all ages! This would be a great project to make with with either a couple kids or an entire classroom since they only need to handle some basic craft supplies and double sided tape. My favorite part about making these Recycled Tin Can Planters is that long after the craft was done, the whole family was able to enjoy these silly planters on our kitchen window sill!
This post contains affiliate links for your convenience and to assist in the maintenance of this site. Originally written for Live. Craft. Love.
Here's a super quick video or you can follow the tutorial below:
Earth Day Recycled Tin Can Planters
Materials:
Recycled Tin Cans
Hammer
Nail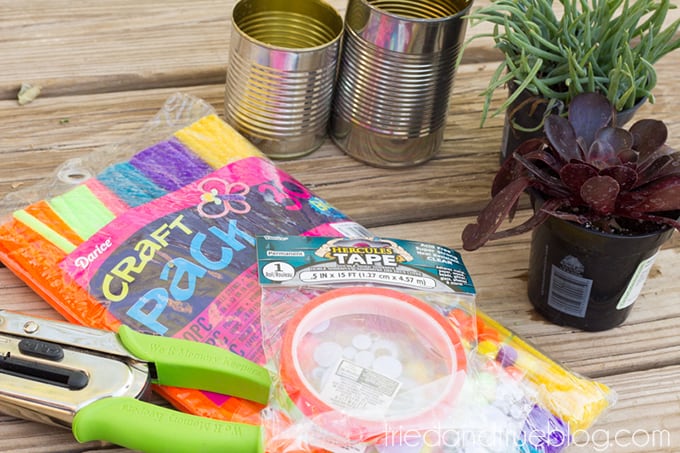 Step One. Before the soil and accessories can be added, you'll need to add a few holes to the bottom of the tin can with a large nail and hammer. Depending on the child, you can either do this step beforehand or allow them to do it themselves!
Step Two. Use the strong punch to create two small arm holes a little less than halfway down on both sides. Insert a pipe cleaner through the holes and fold ends to create hands.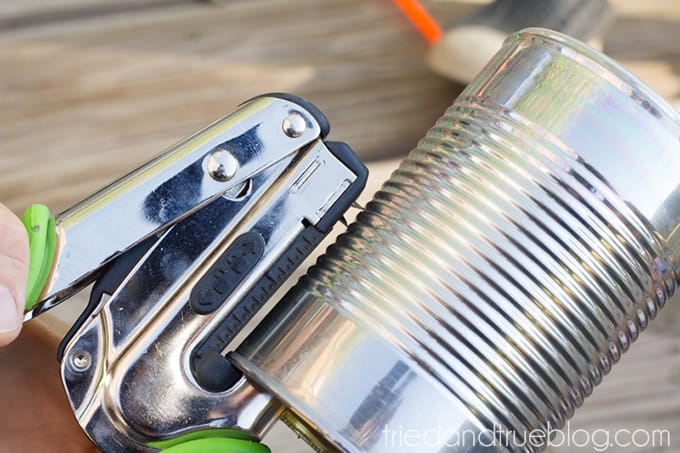 Step Three. Fill the tin can with soil and add your plant. Don't forget to use a succulent soil if necessary!
Step Four. Now the fun part! Use the accessories to add some personality to the tin can. The googly eyes already had adhesive on the back but we had to use some strong double-sided tape for the pom-pom nose and pipe cleaner mouth.
Happy Earth Day
I love how adding just a few craft supplies to a recycled tin can makes this super fun planter! My boys had tons of fun picking out small plants that would best look like hair. I especially love the big nose on the little planter! Hope you have fun making these!
Check out these other fun projects for more home decor inspiration: