You guys remember how last month I mentioned that I don't have a whole lot of patriotic projects? Well, I've been working super hard to remedy that! The last few weeks have been all about red, white, and blue crafts on my site and I am plum tuckered out! (I've never used that saying before but for some reason, it seemed appropriate. Is it "plum" or "plumb?")
Honestly, I'm still not 100% into the whole 4th of July craft scene. I totally love to see everyone's amazing decor and it's nice to have a few extra things to decorate my house with but I have a feeling it'll never be like Halloween or Valentine's Day. That's just me though! Do you go all out for the fourth?
In case you missed some, here's a recap of the patriotic projects I've been working on: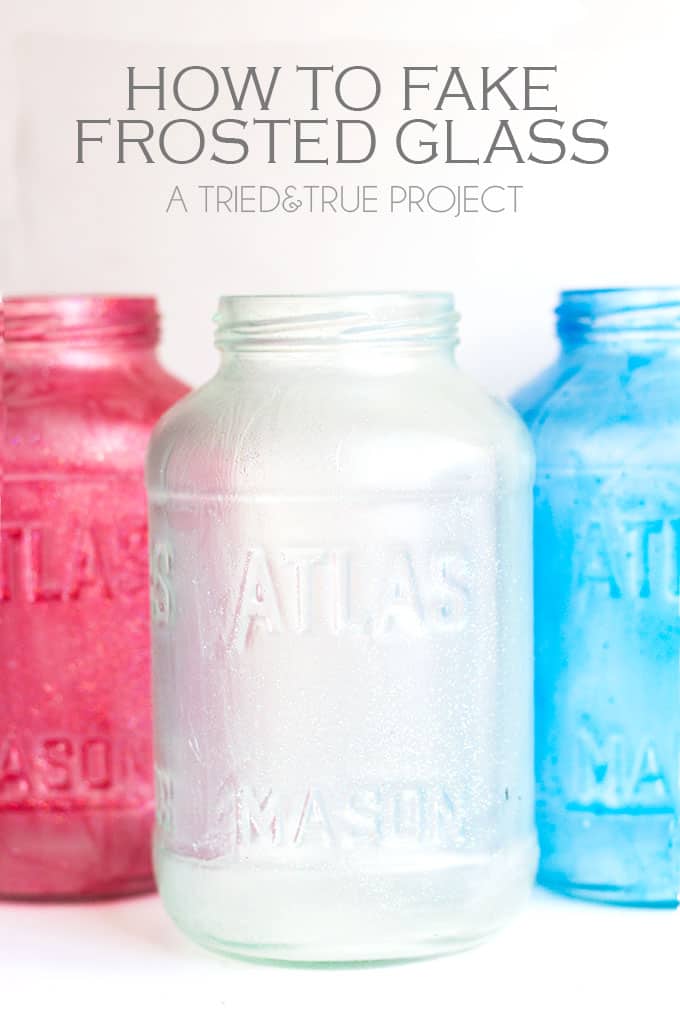 How to Fake Frosted Glass
Almost a no-brainer kind of craft.
Perfect when you don't/can't run to the craft store!
Free Barbecue Invitations
Planning on having a BBQ for the 4th of July?
Tried & True has got you covered!
Recycled 4th of July Centerpieces
Put my Fake Frosted Glass tutorial to work with
these inexpensive and beautiful centerpieces!
Every month I partner with 10 other bloggers to bring you an awesomely massive list of themed tutorials and this month is no exception! So grab an ice tea, put your feet up, and enjoy browsing 50 of the best Patriotic Projects on the web!