Teacher Appreciation Week is next month and I'm already trying to think of some fun, practical, and inexpensive gifts to give the teachers we know and love. Popcorn to the rescue! It's a great snack most people love and depending on time/money constraints, you can either customize a homemade version or use a store-bought variety (Popcornopolis! affiliate) Plus, this Popcorn Teacher Appreciation Gift only takes 15 minutes to make. Perfect for frazzled busy moms who may forget to get a gift until the morning of Teacher Appreciation Day (me!)

Easy Assembly
Putting this together is super easy! Just print, cut, and transfer the free Popcorn Teacher Appreciation Gift templates out of heavy cardstock. Wrap the cone shape around a piping bag filled with popcorn and secure. Tape together the label pieces and attach to the top of the bag. Done and done! I added a bit of yellow shading to the paper popcorn piece with some chalk but that's totally optional.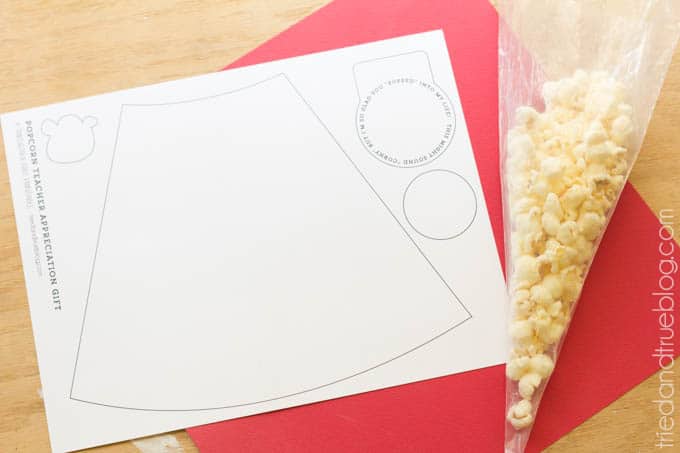 That first printable is great if you want to fully customize the look of your gift (maybe use school colors?) and have about 15 minutes to spare but I'm also offering a full color version if you're super short on time. Just print and cut the shapes from white heavy cardstock paper. No label assembly required!
Popcorn Options
As I mentioned above, you can either fill the bags with a homemade creation (the Muddy Buddy Popcorn from Shaken Together would be great!) or fill with store-bought popcorn. We're particularly fond of the Popcornopolis individual snack packs (affiliate link). The small bags work perfectly with these printables!
Thank you, Teachers!
So, there you have it. A super easy way to say "thank you" to all the great teachers in your child's life and because it's so inexpensive, you can give one to everybody on your list. They do such an amazing job that they deserve this and so much more!
Check out more fun Tried & True Teacher Gifts: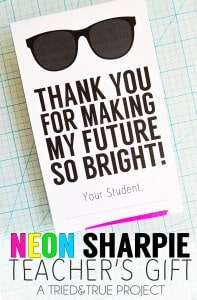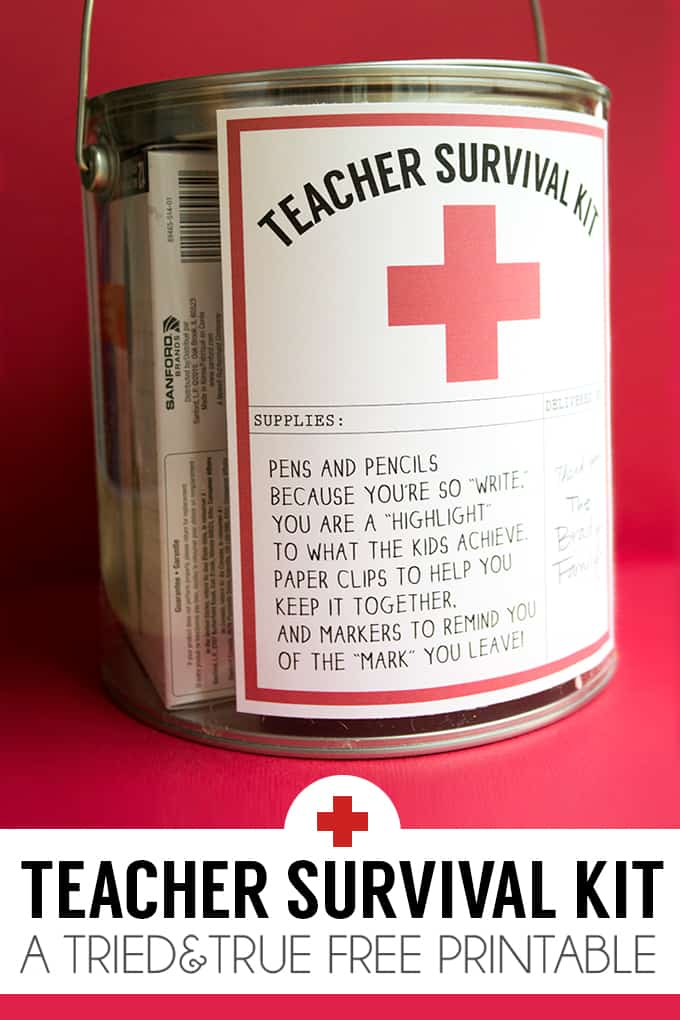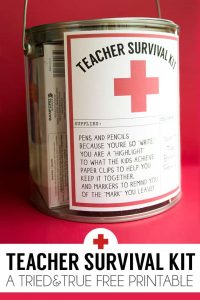 Neon Sharpie Teacher's Gift | Rubber Band Ball Teacher Gift | Teacher Survival Kit
Click on the image below if you're looking for more great 15 minute Teacher Appreciation ideas!