My kids are crazy about Perler Beads right now so of course, I had to get in on the pixilated fun! This Mother's Day Perler Tray takes a while to put together (you could always decrease the size if you're short on time!) but is easy enough to make with kids. Just go slowly and the quality creative time together!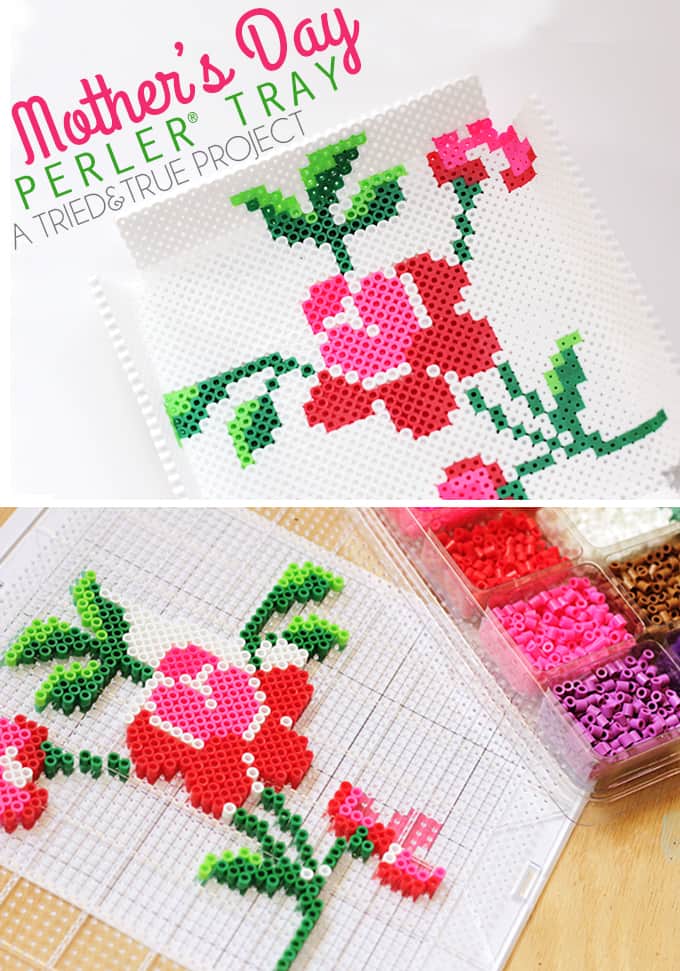 A quick word about the Perler® Beads Super Sized Clear Pegboard. We've had it for about a year now and have done numerous projects with it but it does warp slightly with too much heat. Over all, the kids and I love how huge this board is and there are some projects that having XL pegboard is a necessity (like this one!) Keep your iron to the lowest setting possible and you should be ok! This post originally appeared on Crafts Unleashed where I'm a paid contributor.
Mother's Day Perler Bead Tray
Materials
Step One. Print out the Free Vintage Roses Template and place under the clear pegboard. Making sure to leave enough room for the sides, begin filling in the template with the perler beads.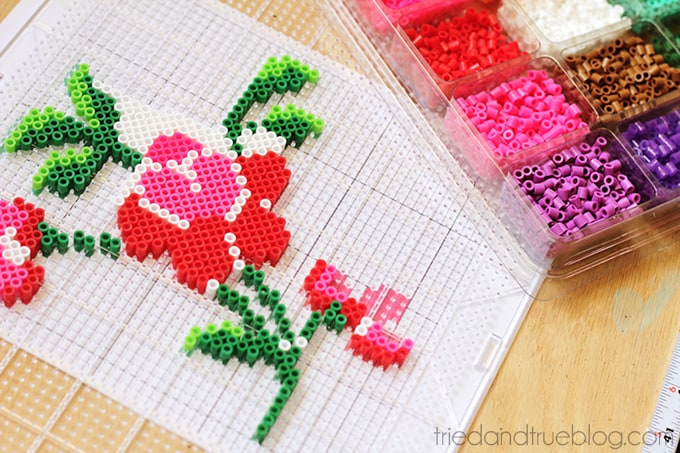 Step Two. Once the flower design is completed, patiently begin filling in the white background, making sure to leave notched corners to fold up for the sides. This is where you can decrease the size a bit if you don't want your tray to be quite as large as mine (approx. 8″ x 8″.)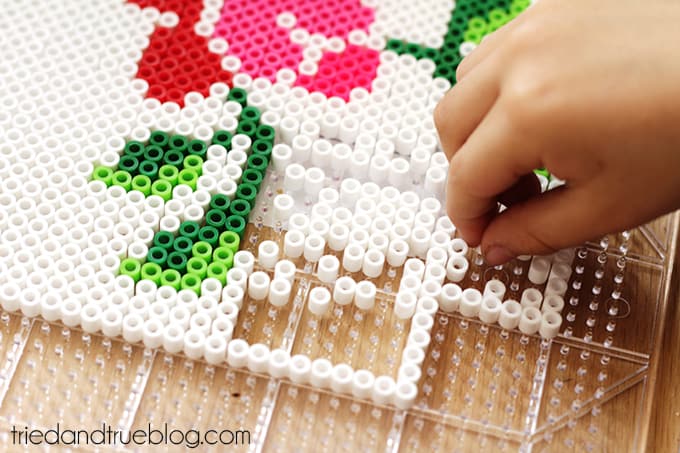 Step Three. Use the enclosed wax paper to fuse the perler beads together. Remember, go easy on the heat to prevent the tray from warping.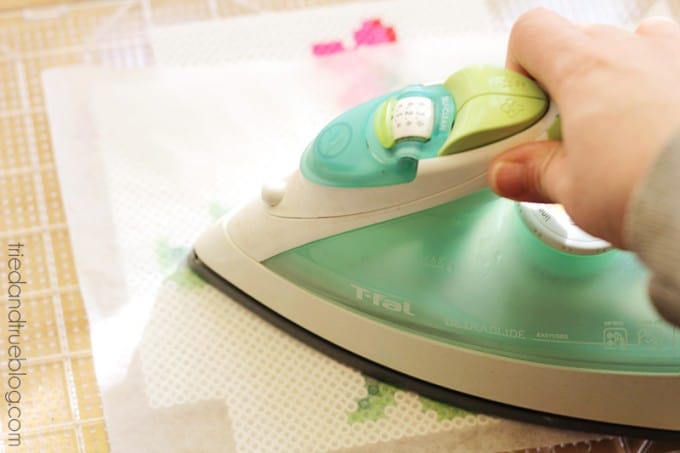 Step Four. Ok, this is where we venture a bit into uncharted territory. Place one of the fused sides over the edge of a table or ironing board and heat up until it can be folded down. Hold until the side has cooled and set in place. This might take a bit of practice but you can always heat up a cooled side again until you're happy with the look.
You, of course, can change out the vintage flower design for any cross stitch or 8-bit pattern. I know quite a few moms who would rather have a Super Mario flower instead of this vintage one. The options are truly endless!