I love writing basic craft tutorials and seeing what you guys come up with! Seriously, some of the Tried & True inspired projects you all send me picture of are just jaw-dropping amazing. I've got another tutorial today that I'm really excited to see how you put to good use in your scrapbook pages, home DIY, or holiday decor. The options for this Metal Flower Tutorial are endless!
Metal Flower Tutorial
Materials:
Instructions:
Step One. Use the Evolution Die Cutting Machine to cut the flower shapes out of the crafting metal. The Evolution did a great job making nice crisp lines so that all I had to do was pop out the shapes and start folding.
Step Two. Starting with the outer edge, fold the metal shape inward until your reach the middle. Don't make it too tight or you'll have to unwind the flower a bit at the end.
Step Three. Manipulate the little flower until you're happy with the look. This might mean you have to unwind it a bit, fold over the edges slightly, or separate the petals. Have fun with bringing your little flower to life!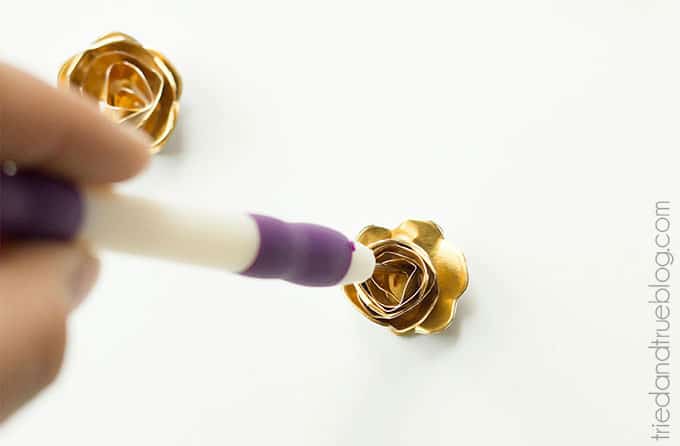 Step Four. Continue these steps until you have enough metal flowers for your project.
And that's it!
This Metal Flower Tutorial makes the cutest little embellishments that can be added to almost anything. Just make sure you use a strong glue, covering the entire base of the flower when attaching. Wouldn't want to lose any of your beautiful flowers!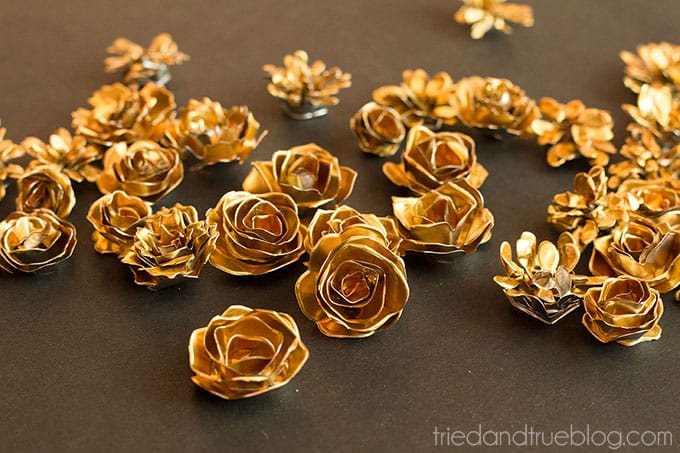 I went with all gold flowers when I made this picture frame you could easily alternate between gold and silver just by folding the flowers on the opposite side. How beautiful would these be in a bridal bouquet or wedding centerpieces?!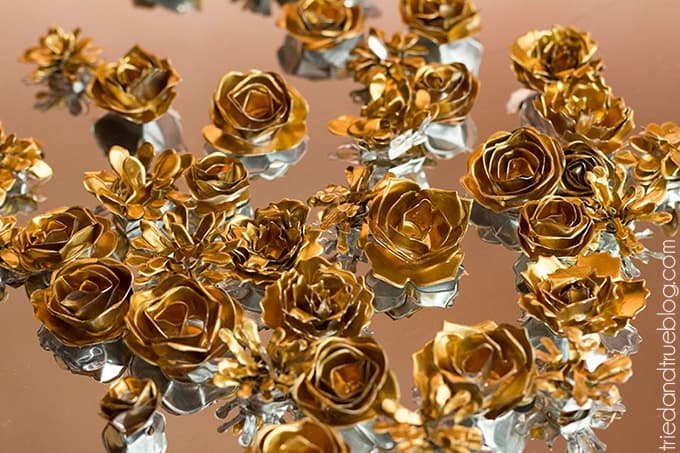 As a member of the Lifestyle Studio, I have an awesome 20% discount off anything in the We R Memory Keepers/Lifestyle store to pass on to my lovely readers! Just enter the code "TRIEDTRUE" during check out. Enjoy!