This "Feed The Monster" Halloween Game is sponsored by FloraCraft®. All ideas and opinions are my own.
We all have the best of plans when it comes to our Halloween ideas, right? We may have been looking on Pinterest for weeks, plotting out the perfect Halloween party but life happens and inevitably, we're scrambling and throwing things together the day before. Don't worry, I'm right there with you! This "Feed The Monster" Halloween Game is super easy to make and tons of fun to play!
"Feed The Monster" Halloween Game
Materials:
Step One. Cut a mouth shape in the corner of the box. Don't worry if it's not perfect, monsters aren't perfect either!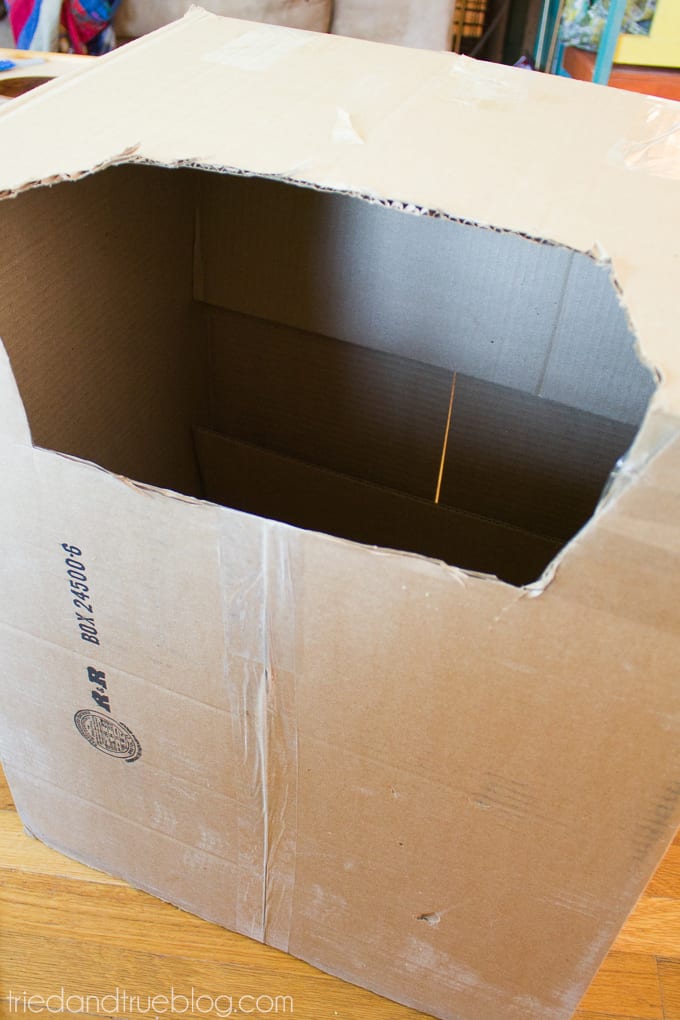 Step Two. Use hot glue to attach fur around box. Trim fabric to fold into mouth section. I followed the great instructions from the Make It: Fun 2015 Halloween E-book to make the eyes. So easy using felt for the eyeballs! I used skewers that were reinforced with hot glue to keep the eyeballs in place. Since you have the hot glue out, cut some teeth from white craft foam and glue in place inside the mouth.
Step Three. Use the hot glue to affix the boa around the eyes. Continue working back and forth with the boa and glue until the eyes are completely covered. Remember to leave a little bit of the boa for the arms!
Step Four. Paint some smaller foam balls to look like eyes and let dry completely before feeding your monster!
It's Feeding Time
All that's left to do is set up your monster and get ready for the kids to have a blast! You can quickly jot out a "Feed Me! (Please)" sign or just leave it off. I'm pretty sure people will know what to do! Hope you enjoyed this tutorial and don't forget to check out the awesome Make It: Fun 2015 Halloween E-book. It's full of great ideas and tutorials!